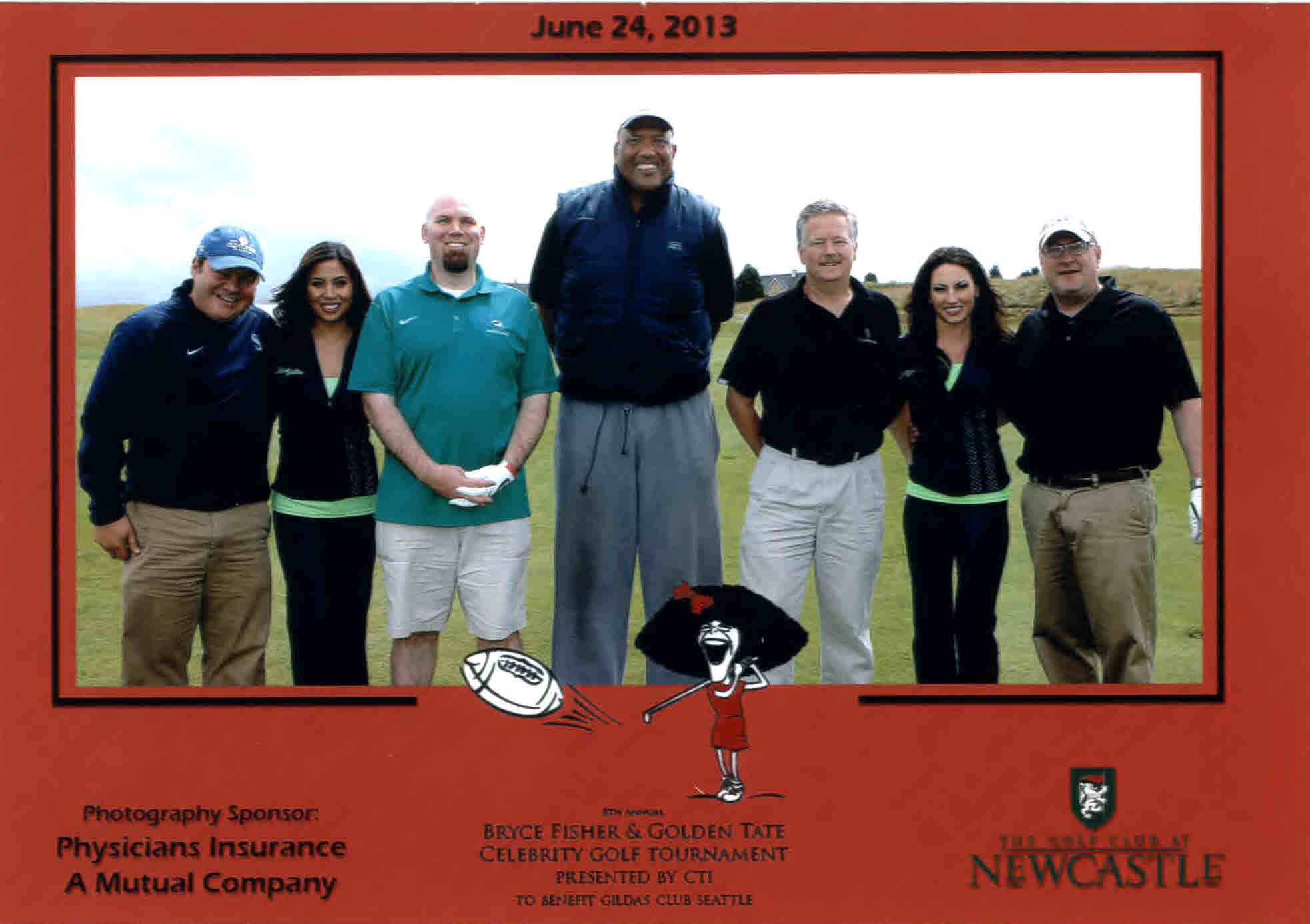 We all had a great time today at the Newcastle Golf Course near Seattle as our team golfed in a charitable benefit round for Gilda's Club – Seattle in the Bryce Fisher and Golden Tate Celebrity golf tournament.  I golfed with a bunch of guys from Sound Community Bank and well, we quit keeping score after 3 – 4 holes, but we all had a fun time! (smile!)
A couple of Seattle Seahawk Seagals came on by to liven things up and to heighten the beauty quotient of our team photo! Cool!!!
All the best to Gilda's Club and thanks for the great work that you do.  Thanks so much Bryce Fisher and Golden Tate for bringing us all together for a wonderful cause!  Can't wait to do it again!