http://www.chinadaily.com.cn/sports/2013-09/19/content_16981083.htm
We all had a wonderful time playing in the 14th Annual Peace Cup International Golf Tournament that took place in Beijing on September 18th 2013.
Dignitaries from around the world came together for a wonderful tournament and great networking at one of the most beautiful golf courses that I've ever played on!
I played pretty well for the most part, but it's all for fun and a great charitable cause.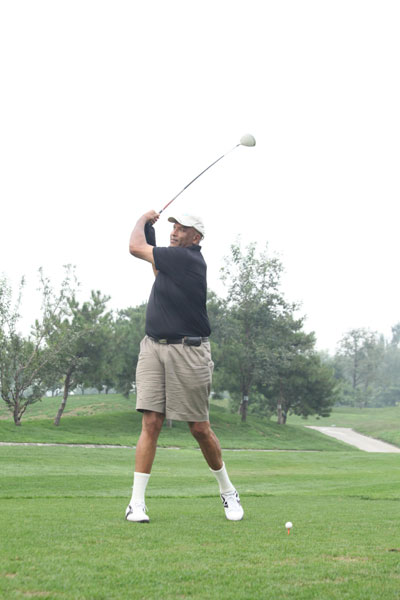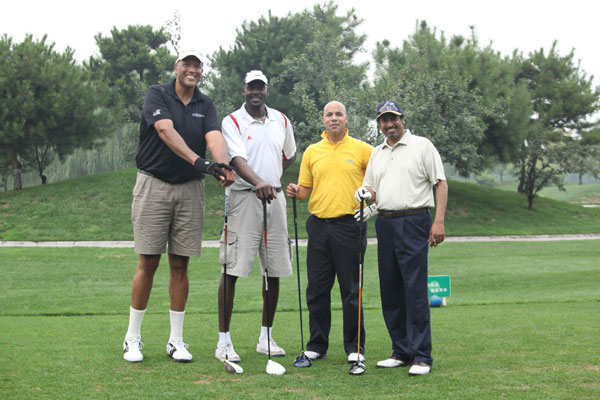 Here I am taking a swing, hoping to drive it 300 yards or so! (smile!)
Also, here with friend, former Canadian and University of Washington basketball player, Martin Keane, and dignitaries Francois Jackman and Richard Nixon from the Embassy of Barbados and Guyana respectively.  We all played well… didn't bring back any trophies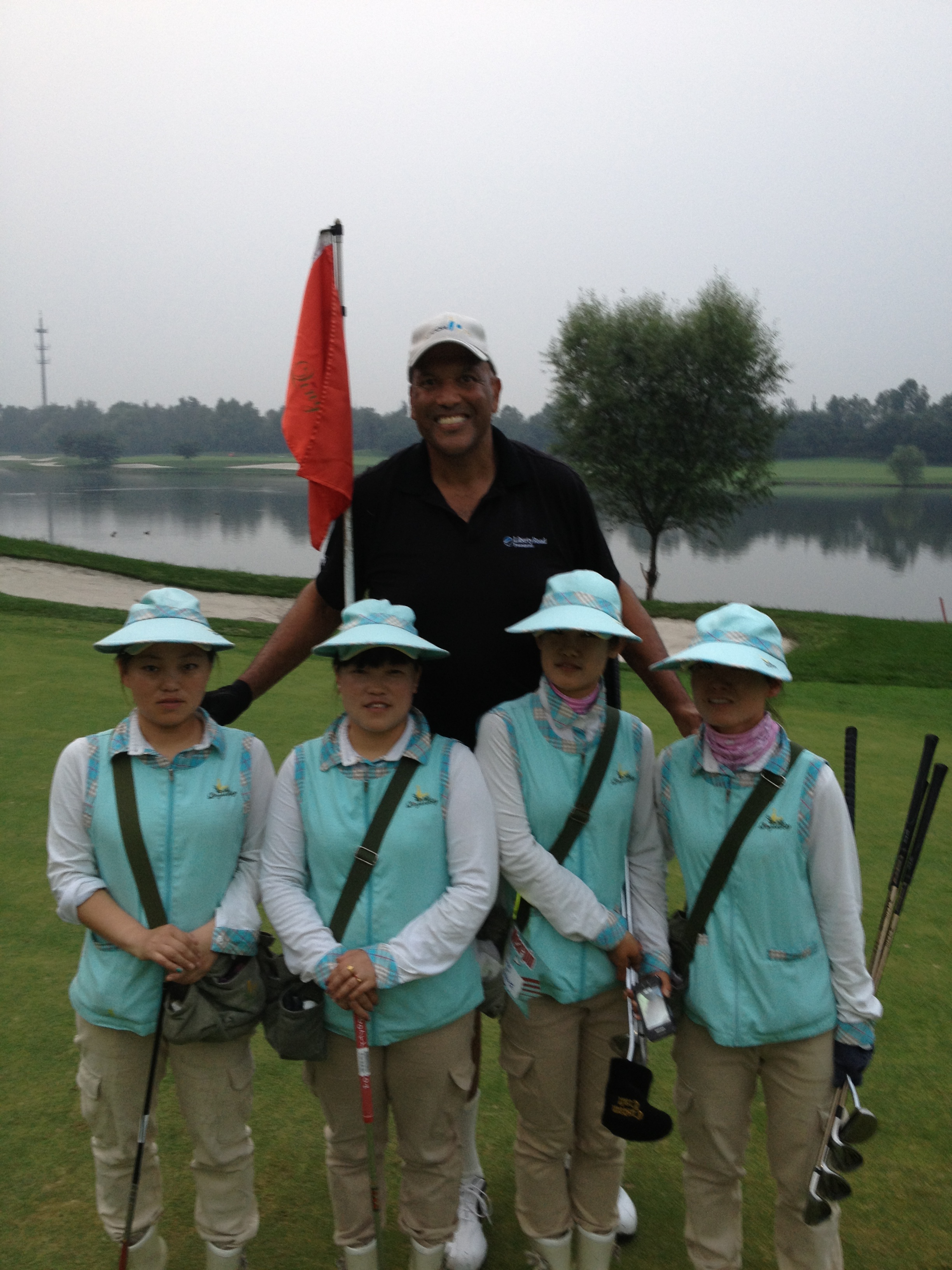 , but had a great time on an absolutely gorgeous day in Beijing!
Oh yes, of course, we had the best crew of caddies that you could have asked for!  They're fun, and actually know the game very well!