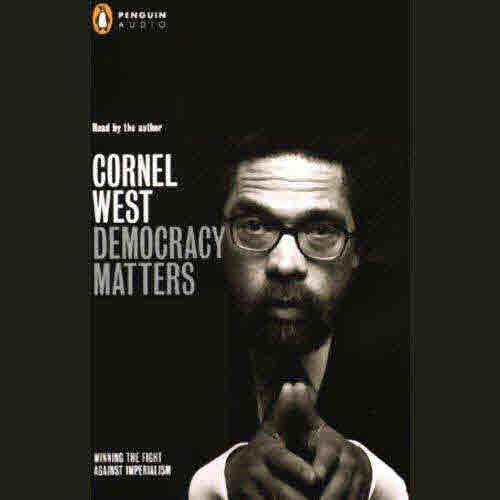 http://www.audible.com/pd?asin=B002V1CDVU
Cornel West is at his best in describing the changes that he feels that America must undergo in order to deal with the class-ism, racism, poverty and social issues that continue to plague this great Nation.
West is one of the great voices in this country who isn't afraid to take on the Establishment and "tell it like it is".
In Democracy Matters, West talks about America's challenges that she has to face, especially post 9-11 and the social unrest that continues to be a part of the fabric of America.  West doesn't hold much back in regards to his thoughts on the ugly history that has annihilated the Native Americans, enslaved African Americans and has an imperial nature to it's core.
West does offers suggestions and solutions in the book as to how to end poverty and help the "have nots" in this country.  Of course, they're somewhat controversial, but hey… that's Dr. Cornel West for you!
I'm a student of history, so I can appreciate a lot of what Dr. West speak on.  I highly recommend  this book… especially in light of the fact the America is celebrating the 50th Anniversary of Martin Luther King Jr's March on Washington, as you'll see how Dr. West connects the dots and tries to get America to live up to it's promises.
Very good!