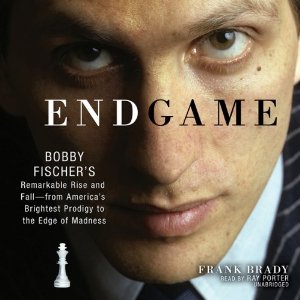 Bobby Fischer was one of the world's greatest chess players of all time.  He met with royalty, and was at the top of his game when things starting unraveling in a maddening way that left all of us bewildered.
This is a very powerful portrayal of a genius who seemingly turned into a madman.  Wow!
I'm even not a fan of chess, but the author did a great job of keeping me engaged in the story throughout.
Fascinating!!!
http://www.audible.com/pd/Bios-Memoirs/Endgame-Audiobook/B004KO7SI4/ref=a_search_c4_1_2_srTtl?qid=1416882392&sr=1-2