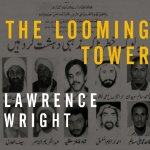 http://www.audible.com/search/ref=a_newreleas_tseft?advsearchKeywords=the+looming+tower&filterby=field-keywords&x=0&y=0&sprefixRefmarker=nb_sb_ss_i_0_11&sprefix=the+looming
A fascinating look at life in Afghanistan under the Taliban rule.
The CIA was fully aware of the plot for 9/11, approximately 18 months before it actually took place.  But since they failed to divulge the top-secret information to the FBI, and other government authorities, the United States suffered its most devastating terrorist attack in history on its mainland.
The book covers in pretty good detail the activities and character, and actually makes a tribute to former FBI agent, John O'Neill, who was in the World Trade Center building towers when they came crumbling down.
Al Qaeda, the Taliban, the Muslim brotherhood, Osama bin Laden, ISIS, ISSL, and so many more, what is it all began, and/or where does it all end?
This book, The Looming Tower, is a great narration of the road that led to 9/11.  The attacks on America from so many extremist terrorist groups from the Middle East.  The author, Lawrence Wright, does a fantastic job of creating and re-creating, and trying to gather all the connections of the characters, and the roles that they played throughout.
I thought it was a fascinating read, and, as we are embroiled in yet another Mideast terrorist skirmish, to give me a better sense of the overall picture of how things are originated, and where things are headed.