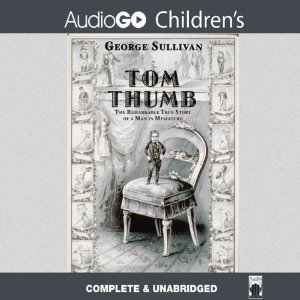 This was an interesting and somewhat humorous look at the life of Tom Thumb.
Back in the 1800's, it was commonplace for people and animals with physical oddities (I guess that would have been my fate had I lived then!) to join the circus, side shows/freak shows, but Tom Thumb rose above all of that and became a true international celebrity and  met Kings and Queens around the world.
Also, the book did a nice job of telling the story of showman P.T Barnum and the relationship between the two.
http://www.audible.com/pd/Bios-Memoirs/Tom-Thumb-Audiobook/B009G818EY