Le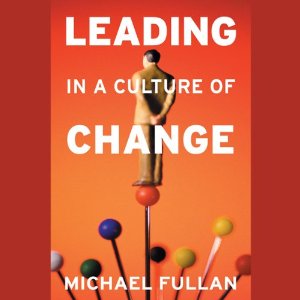 aders must be guided by moral purpose
Leaders must understand the changes going to happen and to be able to adapt to change
 Leaders must be constant "relationship builders", especially with people different than themselves
Leaders must constantly generate new and updated knowledge
 Effective leaders make even the most difficult of task seem hopeful. They are always seemingly optimistic, and helping those around them to realize that things are possible.
Good leaders strive for coherence
Chapter 2: Moral Purpose
Chapter 4: Relationships, Relationships, Relationships
Chapter 5: Knowledge Building
Effective leaders "listen attentively".
A quick short book about the necessary traits (listening, setting examples, moral character, vision, clarity, etc.) it takes to be a good leader
The author shows how leaders in all types of organizations can accomplish their goals and become exceptional leaders. He draws on the most current ideas and theories on the topic of effective leadership, incorporates case examples of large scale transformation, and reveals a remarkable convergence of powerful themes, or as he calls them, the five core competencies.
By integrating the five core competencies – attending to a broader moral purpose, keeping on top of the change process, cultivating relationships, sharing knowledge, and setting a vision and context for creating coherence in organizations – leaders will be empowered to deal with complex change. They will be transformed into exceptional leaders who consistently mobilize their compatriots to do important and difficult work under conditions of constant change.
Fairly easy and straight forward steps.
http://www.audible.com/pd/Business/Leading-in-a-Culture-of-Change-Audiobook/B009KS9OLE