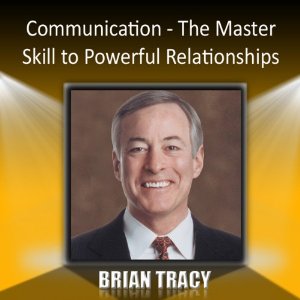 Did you know there are four different personality traits pertaining to conversation?
– relaters
– analyzers
– director
– socializer
The mistake most people make in communication, is that they treat everyone else, the way they perceive themselves to be. Truth is, 75% of the people you relate with, will probably be in one of the three other categories that you're not. You have to figure out an efficient way to communicate with them, and they with you.
Nature always finds a way to have balance and temperament. For example, typically, a director type, will be matched with someone who is much more of a social/introvert to type.
A person who asks questions, has control. It is one of the keys to "power in communication".
– ask "open ended questions".
This is a Brian Tracy classic, in regards to tips and advice on how to be a more effective. It's a lot of "commonsensical" concepts, that if we were thinking of things other than ourselves all the time, will pretty much come naturally.
Such as "seek to understand, then be understood", "be a listener", try to share a conversation with someone that you're engaged with, etc.
In this day and age of social media, and everyone glued to their high-tech devices, this might just be a "good reminder" to all of us on how to put all those gadgets down for a few minutes, and have a engaging, enjoyable conversation with those around us.
Now that the New Year is upon us, this is always a good time to do some "fine tuning" on ourselves, and this book will go a long ways to helping you accomplish just that!
http://www.audible.com/pd/Self-Development/Communication-Audiobook/B002V19Z7A