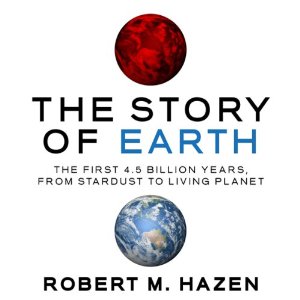 This was a fascinating look at the origins of Earth and throughout the eons of it constantly changing evolving existence. Humans of only been a part of that for very short time, an actual blip on the radar screen, and we'll see how things go into the future.
The author does a fantastic job of telling the story, keeping that not too heavy or overly scientific, and letting us know that there are still things that we can do to slow down the climate change/global warming that's occurring around us.
I say this is a fascinating book, and look at the world that we live in, so enjoy.
http://www.audible.com/pd/Science-Technology/The-Story-of-Earth-Audiobook/B008DF9KY6