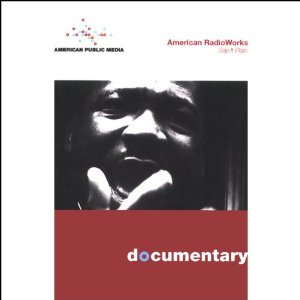 Dick Gregory
Fannie Lou Hanmer
Booker T. Washington and Marcus Garvey
Mary MacLeod Bathone
Stokely Carmichael
Martin Luther King Jr.
Shirley Chisholm
James Cone
Barbara Jordan
Jesse Jackson
Pres. Barack Obama
 A real treasure of speeches from African-American leaders throughout the last hundred years in United States history.
 I didn't know what to expect, and I was very pleasantly surprised upon listening to one great speaker after another. I had heard the names many times before, but I didn't realize the body of work of so many of these fantastic historical figures.
In addition to Martin Luther King's famous "I Have a Dream" speech, we hear Booker T. Washington skillfully addressing tense economic issues in the deep south. Comedian Dick Gregory describes his visit and the food in Alabama jails. Voting activist Fannie Lou Hammer reveals the beatings she took for registering black voters in Mississippi. Early feminist Shirley Chisholm courageously addresses the issue of abuse within the black community, while Barbara Jordan and Stokely Carmichael vent their frustration over the fight for their constitutional rights.
I highly recommend this book to each and every American so that we can all better understand each other, and the history of these great United States.
http://www.audible.com/pd/History/Say-It-Plain-Audiobook/B002V0TMUQ#publisher-summary