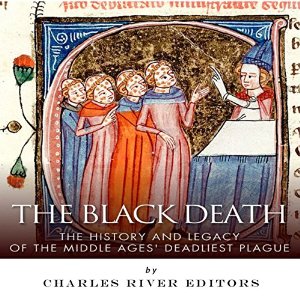 It is estimated that approximately 50% of the population in Europe died during the black plague.  The Black Plague ravaged Europe for about four years, and during that time, approximately 70% of the Mediterranean countries populations died, and about 25% of the northern European countries died.
The Late Middle Ages had seen a rise in Western Europe's population in previous centuries, but these gains were almost entirely erased as the plague spread rapidly across all of Europe from 1346-1353. With a medieval understanding of medicine, diagnosis, and illness, nobody understood what caused Black Death or how to truly treat it. As a result, many religious people assumed it was divine retribution, while superstitious and suspicious citizens saw a nefarious human plot involved and persecuted certain minority groups among them.
I found this book to be fascinating and riveting from the start to the finish.  Very few of us pay much attention anymore to the Middle Ages of Europe, but this was a real account of a devastating disease that almost wiped out humanity.
The authors were very thorough and gave very good accounts of how the plague took place back in the 14th and 15th centuries.