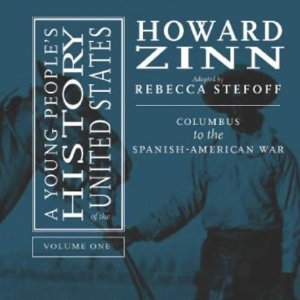 There were about 14 million immigrants who came to America in the 1920s. In 1924, Congress passed an immigration act, which gave great advantages to white Europeans, yet severely limited the number of immigrants from Asian and African countries. Matter of fact, the number was set at 100 immigrants per year from China!!!, and even less than that from other countries. The immigration act also limited the number of Jews and people from Eastern European descent.
In the United States, primarily because it was experiencing with the "melting pot" concept, racial tensions between whites and Blacks and whites against poor whites and whites against Asians and Africans were always at a heightened level, especially after the freeing of the slaves, and during the early 1900s, particularly when the USA went into the Great Depression.
In this wonderful book, Howard Zinn has done it again with another masterfully produced text about US history. He has a way of telling history through the viewpoints of the non-perpetrators and the oppressed peoples who either had to get out of the way, or be eliminated. Yet, he writes in a very non-confrontational way, but at the same time challenges the status quo from time to time of the things that we were all taught throughout grade school and high school.
In this book, A Young People's History of the United States, Zinn brings us through the centuries, and the decades that formed the United States as it is today. From the original finding of America by Christopher Columbus (and all the horrible atrocities created by him and his men that were with him), to the settlement of the colonies, the Revolutionary war with Great Britain, the civil war between North and South, the world wars 1 and 2, the Great Depression, the women's movements, labor unions, civil rights, and the more recent wars of Vietnam and Korea, this book is chock-full of information that will make you think a little broader and deeper than you've been made to think before.
A fantastic read!!!