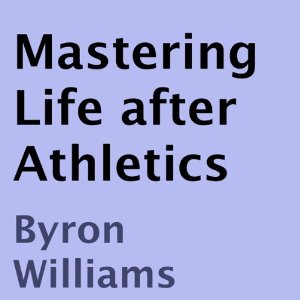 Byron Williams does a good job in conveying his story to us about his trials and tribulations of trying to reach his dreams of becoming a professional athlete, published author, sports agent and bodyguard even. It's an interesting story, even though it's not to "deep", it's written well enough for young people, especially will benefit and take a lot away from reading this book.
He gives 10 tips in his book that we all could adhere to and add to our lives to help our lies be a little bit better. Especially in regards to "at risk" youth, he advises them to (1) avoid the problem(s) at all times in the first place. Also such helpful tips of "never giving up on yourself", "always listen to your conscious", "have a backup plan, and then a backup plan for your backup plan", "turn your darkest hour into a shining moment", and "take time to embrace your failures, and then set them free".
Its little reminders like this that can help anyone keep on track, and keep pursuing their dreams. Williams has gone off to do a lot of great things with his life after his basketball dreams ended with severe injuries early on. He's ambitious, works hard, positive, and has a very positive future in front of him.
Young people, especially, I encourage you to read this book and take the time to add a lot of the helpful tips into your life as well.