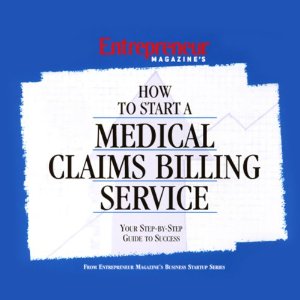 I enjoyed reading this short and easy to read text about "How to Start Your Own Medical Claims Billing Service". The book contains everything you need to know essentially from a startup operation, to a full-blown business with several employees.
With the medical industry growing as it is, and our aging baby boomer population in the United States, medical claims billing is a huge and growing industry that the medical industry well grow more and more dependent on as the providers seek to get the reimbursements from the insurance companies, and patients are having to pay their own co-pays at the time of service.
I have run and owned and operated my own physical therapy business for the last 25 years, and we do our own "in-house" billing for our business, but my thought is to expand that to include other businesses as well at some point. I try to learn as many different elements about our own business as I possibly can, and that way, if need be, I can "jump behind wheel" and keep things going until we can fill the various positions.
Anyway, and looking out over the horizon for emerging and growing industries, medical billing services will be one of those industries that offer flexible hours, work from home opportunities, having knowledge of medical billing software and coding, and wanting to have the passion to work and grow your own small business. Annual incomes can range anywhere from $30,000 – $100,000, depending on how many providers you end up working with. Something to look into.