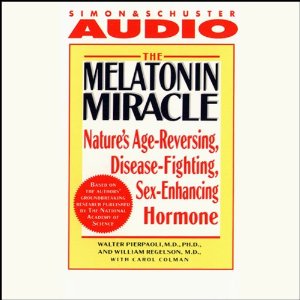 Melatonin is created by the pineal gland during our sleep.
Melatonin is a hormone, and as with most hormones, they give signals to cells on how the cells are supposed to engage and react.
Typical dose amounts would be from one half milligram – 5 mg daily. It is very effective at very low dosages.
This book was a short overview of the benefits of melatonin. How it is released during the sleep phase, and how it also diminishes over time. Melatonin supplements can keep your levels level in your system.
It is thought, and studies show, that melatonin will work as a positive, sleep aide, antiaging, and free radical scavenger.
Of also been tremendous benefit shown in the recovery and prevention of jet lag. and stress reduction.
I have been utilizing melatonin in evening doses of 20mg for quite some time now. I am well in my 50's, and (hopefully) in very good health. The benefits are very subtle, but studies show melatonin will prove out over the long run.
P.S.: Up to this time, I have been taking the relatively high dose of 20mg (two 10mg capsules at bedtime), but after reading this book, I reduced my dosage to one 10mg capsule at bedtime.  Immediately, that very same night I had dreams that were more vivid than ever (I normally don't recall my dreams) and over the next several nights, I slept more soundly than I have in years and years… plus, waking up so very refreshed and raring to go.
I think, because of this book, I learned to adjust my melatonin level to a more "optimum" level, and am receiving more benefits than ever!
Great book!  Try it!!!