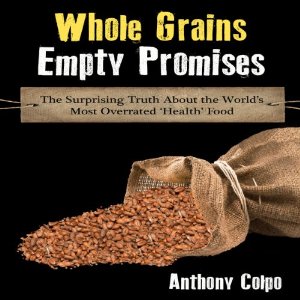 Brown rice is not necessarily more healthy for you, as it contains a higher level of arsenic in its brown husks than white rice does.
The author does a good job of disclosing the many myths of whole-grain, and how it's been promoted to us by the food industries. Fruit and vegetable fibers are always going to be much more healthy for you than wheat and whole-grain fiber.
It is very interesting reading, although is hard to change eating habits, especially when your choices are provided for you on every grocery shelf in the country. The idea was to pick and choose more healthy choices and try to stay away from the whole wheat grains.