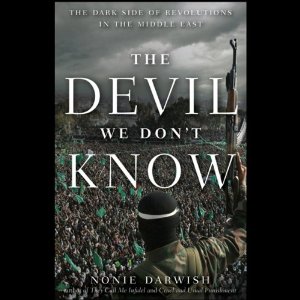 This was a hard-hitting, straight to the point approach of the various dynamics in the Middle East, since the "Arab Spring." I think that the author could use a more diplomatic and unbiased approach, but she obviously has a huge beef to raise against the religion of Islam and the Muslim people. I don't think I heard one positive comment in that regard at all, and everything was all about how terrible Islam is, the Muslim culture (of which she grew up in), and the overall cultural approach to how things are going in the Middle East.
She does bring a lot of good questions in the book forward about how the United States needs to really be serious about understanding and learning more about the Islam religion and the fact that they are very serious in their philosophical approach towards controlling and regaining their homeland.
The book was nonstop action, and really kept me engaged throughout, (as I mentioned earlier, a little too negative and biased), and I think it goes a long ways towards helping me to understand a culture and religion totally different from the one that I practice here in the United States.
All in all, a really good read.