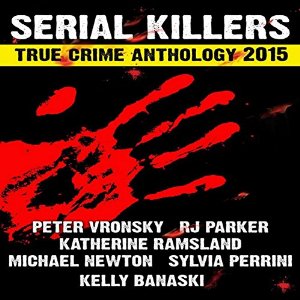 This is a great collection of some of the most infamous serial killers throughout history written by some of the best serial killer authors such as R. J. Parker, Peter Vronsky, and others.
Of course, they cover some of the "famous" infamous serial killers that we all know of, such as Jack the Ripper, but also some of the more current serial killers such as John Wayne Gacy, Gary Ridgway, The BTK Killer, Jeffrey Dahmer and several others.
Not a lot of new information here that we don't know already, other than the authors have a wonderful way of depicting and telling the stories, as well as digging into the psyche of what made these serial killers, carry out these horrendous crimes.
All of the authors have a wonderful way of telling the tales in a way that makes you feel as if you are watching it play out right in front of you.
Not for the "faint of heart", but if you're in for some good suspense, creepy tales and suspense, this would be a great book for you.