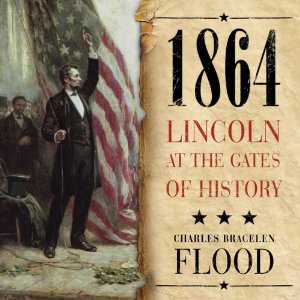 There are a ton of Abraham Lincoln historical books out there in the marketplace, but this is one of the better ones I feel, as the author, Charles Bracelen, has a wonderful way of writing and conveying the story of the last year of Abraham Lincoln's life.
I am sure that all of us are aware of the many trials that Abraham Lincoln had to deal with as he vacillated on whether to free the slaves, and also what to do about the ongoing civil war that killed hundreds of thousands of Americans, in which the union eventually won.
I don't think many of us realize that Abraham Lincoln had a lot of enemies during that time, especially from the Confederate side of things, and even faced great opposition in his own Republican Party.
He was a man of tremendous courage, integrity, fortitude and keen insight as to ultimately will be best for our young United States of America.
The author goes into great and graphic detail even leading up to the last night of Abraham Lincoln's life at the theater when actor, John Wilkes Booth, put a gun to the back of Abraham Lincoln's head, and pulled the trigger.
We will never know how that fateful night affected the course of history, but we do know that the union won out over the Confederate and we began on the long track of bringing together the nation as a whole.
A really good book on the history of Abraham Lincoln, the Civil War, the emancipation of the slaves and our young United States of America.