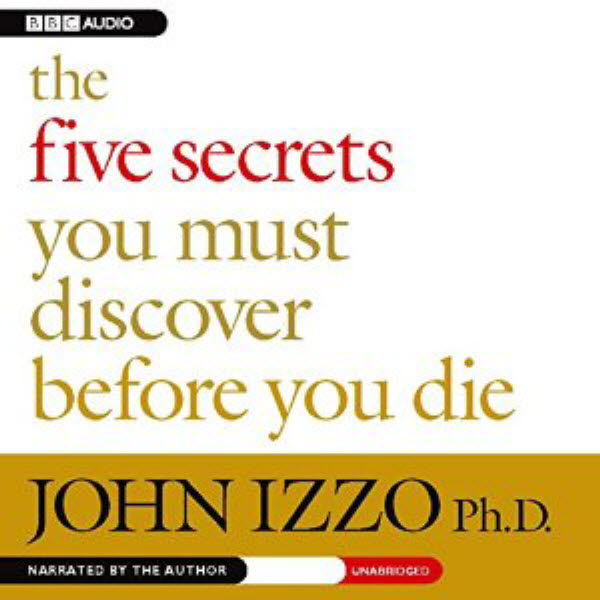 I thought this was a fantastic book to read, and it really gets you thinking, especially as your "life's journey" continues on decade after decade, of what's most important, and the author, John Izzo, described so well, The Five Secrets he says we must Discover before we die.
Izzo interviewed over 200 people, most of them well along in years, to discuss and discover with them, some of the secrets that they have lived by to have such a rewarding life.
In a nutshell, here are the secrets:
1 – Be True to Yourself
2 – Leave No Regrets
3 – Become Love
4 – Live the Moment
5 – Give More Than You Take
All of these "secrets", are so poignant, so commonsensical and, almost cause you to have a "no duh" moment, because I think all of us, especially if we are in our 50s and 60s and 70s, realize, that these secrets are indeed the secret to live in a long, rewarding and rich life.
Think about it, how important it is to "Be True to Ourselves", and, how important it is for us to mend relationships with friends and family and "leave no regrets", and, the value of loving instead of hating and "becoming love", and, as the years continue to go on, realizing that there's nothing we can do about yesterday, and tomorrow is promised to no one, and so we learn to "live the moment" and enjoy and cherish each and every day. And then of course the last secret, in which we learn to "give more than you take", especially after our early years and early careers are all about personal gain and self-centeredness, we learned in the long run, none of those things amount to anything, and it's much more rewarding to give than to continue taking.
I myself had a life-changing, serious health scare about a year and a half ago, where I hovered between "life-and-death", and was in the hospital for two months. All five of these secrets resonated with me so clearly during that time, that I had a whole "new lease on life" when I got out of the hospital, and all of a sudden, life took on a whole new meaning. I think I've always been one to enjoy life and to make sure it was filled with quality time, friends and relationships, but everything went up to "the next level" after that close call. I think since then, I've been sure to myself, I've cleaned up a lot of old relationships and feel I have nothing to be regretful for (for the most part), I've become much more loving towards myself and others, I've learned to live the moment and cherish each and every day, and I've also become much more giving realizing that "I can't take it with me" anyway.
If you're into introspective thinking, this would be a wonderful book for you.
I think it will have tremendous meaning to folks who are at the third and fourth quarters of their lives, then for a young teenybopper, simply because with age comes wisdom and experience, and he realized the relevancy and the importance of these five secrets.
Enjoy this fantastic book! I highly recommend it!