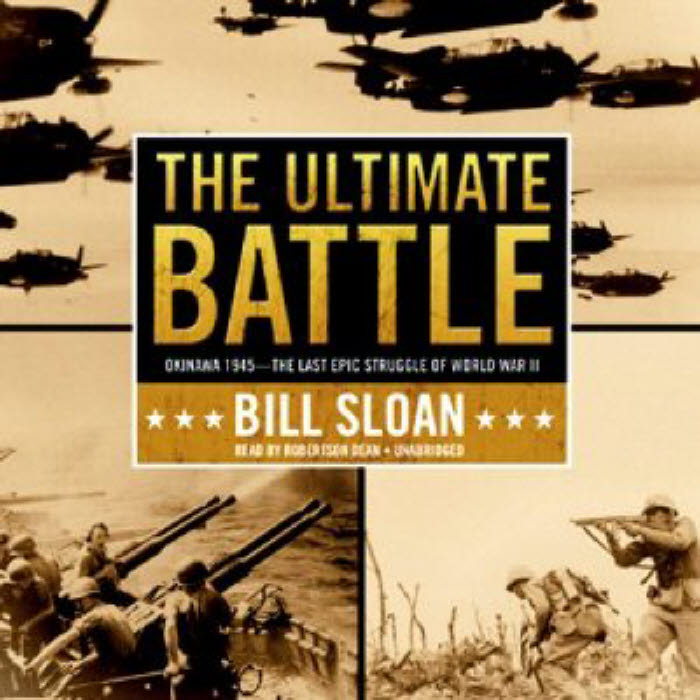 Wow, this was an incredible read/listen to a great book that went into a lot of the gory details about the Battle of Okinawa, during World War II, leading up to the dropping of the atomic bombs on Japan, ordered by Pres. Truman.
So many lives were lost in this epic battle (over 250,000 American and Japanese soldiers combined!), And, another 150,000 civilians in Japan who either committed suicide or get caught up in the crossfire and the after effects of the battle.
The author, Bill Sloan, goes into great detail, and really brings the story right to your doorstep, in a very realistic, graphic and terribly gripping style of writing.
For those of you who are World War II buffs, this will be a great book for you to enjoy.
Personally, I hope the world never has to go through anything like it did during World War I, and World War II. If we haven't learned our lessons by now, we never will.