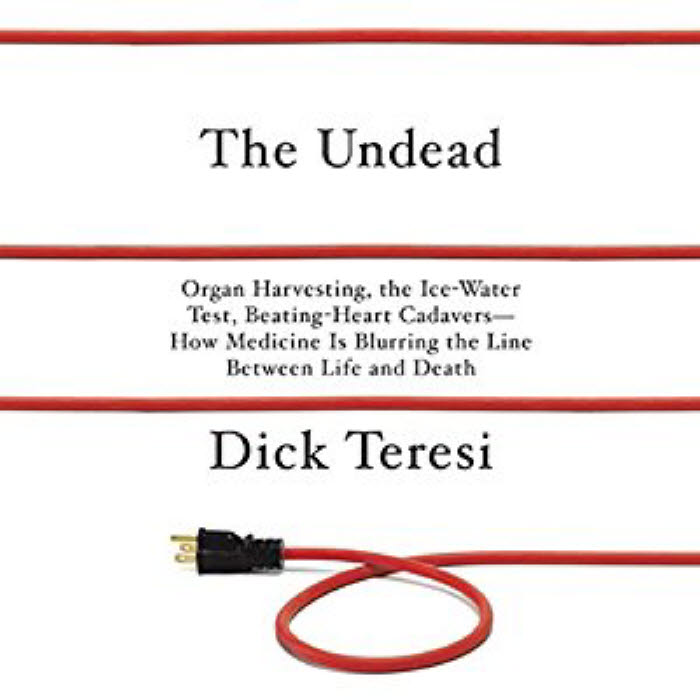 This was a very interesting book to read, as it covered one of the topics, that not many of us want to talk about, or even give much thought about…. Until, that time comes. The author, Dick Teresi, has an interesting way of conveying so much information to us about how different civilizations and cultures have thought about death throughout the eons.
Even today, there are a lot of different ways that cultures and people treat death, and the ceremonial aspects to go along with it.
This book dealt mainly with the medical community, and how advances in medicine, can now keep us alive with various "medical equipment", with absolutely no chance to regain any "normalcy" to everyday life, yet, with organ harvesting, "netherworld" consciousness, beating heart cadavers, and even brain-dead women who are able to give birth, this was a fascinating look and peak behind the scenes at when the medical communities, decide when someone is actually dead.
Is it when the blood quits coursing through your veins? When you have no electrical activity in your brain? When your cells actually die? When you're in a vegetative state with no hope of ever regaining consciousness? What is death, and when does it actually occur?
I know it's a gruesome subject for many of us, but for me at least, I'm always interested about learning things that I don't know much about, and that way have a "smidgen" of information tucked away in my head, that I can build upon when I need more information.
Enjoy reading "The Undead by Dick Teresi", I'm sure you'll get a lot out of it, and if nothing else, help you to widen your views about what becomes for all of us, the inevitable.