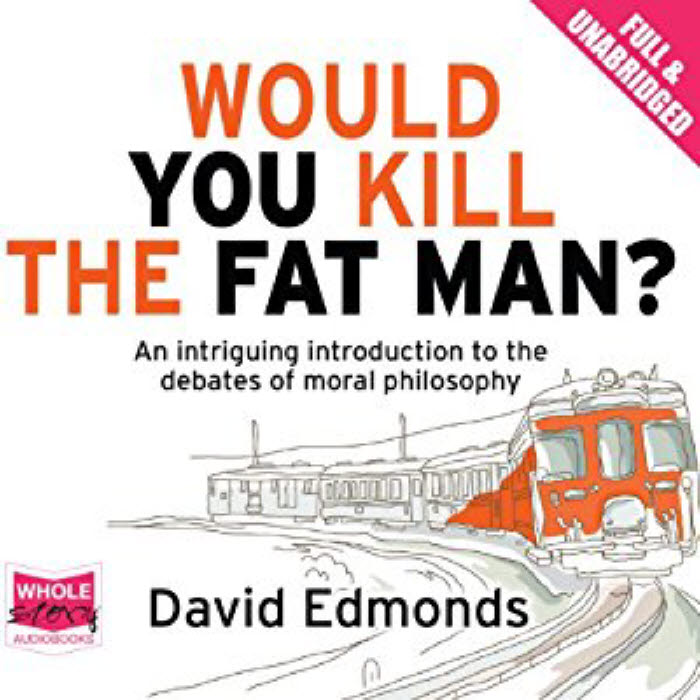 This was a very interesting book, they cause me to think a lot about various scenarios that come about in life, and how that we all are so different, and depending on our circumstances, time and place, and the value we put on such things, how we act and react, will tell us a great deal about right and wrong, and about ourselves as well.
In this book, "Would You Kill the Fat Man?", The author presents us with the scenario, of where a train is racing down the track towards five men who are tied to the track. And unless the train is stopped, it will inevitably kill all five men. So, the question he asks us, is, if we saw one "fat Man" way and then about 400 pounds, whose bulk alone would stop the train, would we push the fat man onto the train, ahead of where the five men are waiting, knowing that we would be sacrificing one life, and saving the life of five others.
It's a tough philosophical debate that goes around and around in our heads, trying to decide what we would do. Of course, there are many instances of sacrificing adults for children, old people for young people, one class of people for another class of people, so we do this kind of thing all the time.
So the author points out that answering this question, is far more complex, and important, and it first appears.
The book is humorous at times, deep at times, and very thought-provoking throughout.
Enjoy!