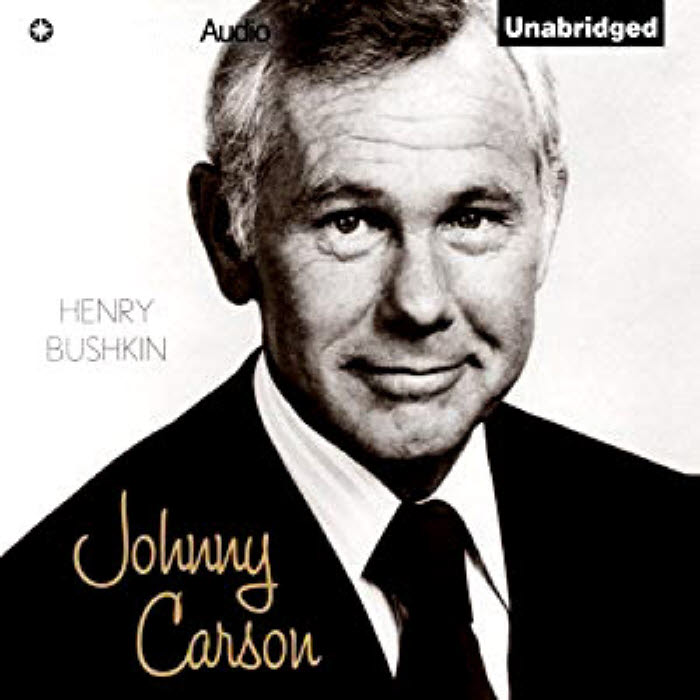 This was a fascinating account, about the "King of Late Night", Johnny Carson. I'm still a huge Johnny Carson fan, and watches reruns and syndication every evening, and just marvel at the way that he still is one of the best TV talkshow host, over 20 years since he retired from his own show. He had such a way with his guests, with the live studio audience, with his sidekicks, Ed McMahon and Doc Severinsen, and also the home of course, those who tuned in every evening after the 11 PM news to be entertained by the one and only, Johnny Carson.
But, this book sheds a light on the side of Johnny Carson that no one ever saw, by his trusted and longtime advisor and confident, Henry Bushkin. Bushkin tells the stories about the 18 years he and Johnny Carson spent together, that absolutely no one else would have privy to. He saw him through his three marriages and divorces, (he did get married fourth and final time towards the end), saw him through the death of his son, through his many business dealings in which he had almost as many enemies as he had friends, and also, as he tells in the book, helping to break into one of his former wives apartments, to gather incriminating evidence about her infidelity, with football great, Frank Gifford.
Such amazing stories, but it just goes to show, all of us are human, and have plenty of fragilities that we all have to deal with throughout our lives.
One of the amazing and sad facts towards the end of Johnny's life, after marrying a fourth time to a much younger woman, is that he essentially died alone in his hospital bed (from emphysema and other respiratory illnesses due to him being a four pack a day smoker for most of his life), and he was also very detached from his sons, and had a very distant and dysfunctional relationship with his own mother (who he once crowed, "the old witch is dead", when she died).
So, this handsome, debonair, funny and apparently "clean-cut All-American" gentlemen who used to make us laugh every evening, had another side to him, in which he was short tempered, and sometimes could be cruel and mean.
I don't think Henry Bushkin had an "ax to grind" by any means, matter of fact, Johnny Carson once called him, "the best friend of ever had", I think that he just felt sorry and sad for Johnny towards the end of their own friendship which endured through so many tremendous highs and tremendous lows.
A great book, and if you like entertainers from back in the 60s, 70s, 80s and 90s, this would be a great book for you.