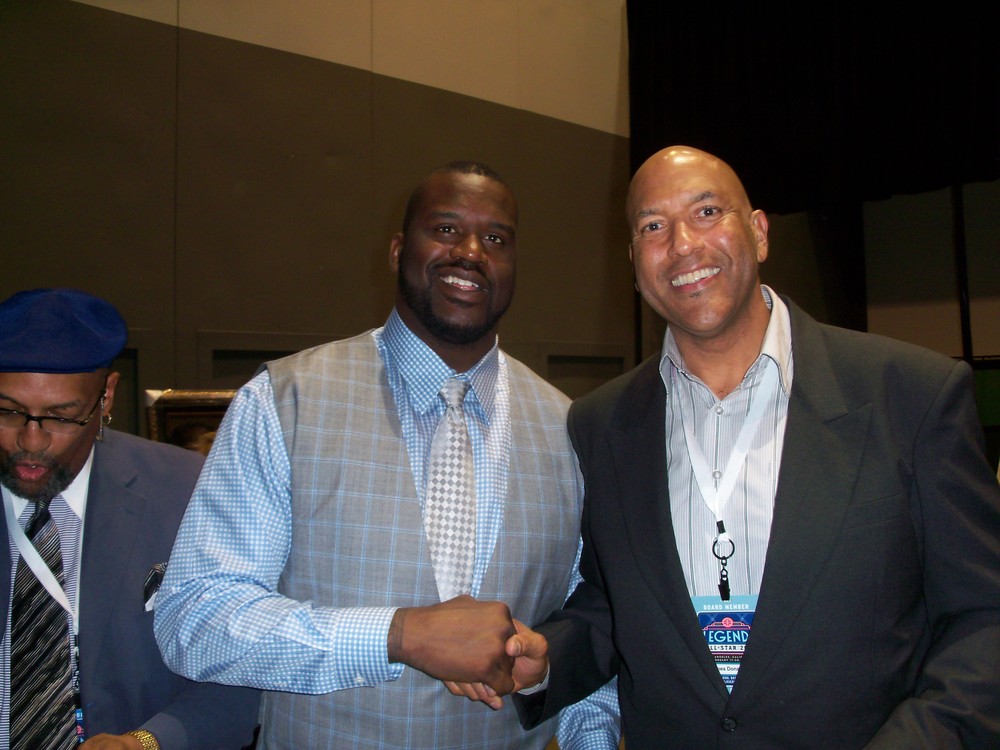 Here I am with Shaquille O'Neal at an NBA function.
Shaq is a great example of "life after the game" for the retired athletes. It's great to see.
I'll be working with quite a few former professional athletes with something new that I'm getting underway. The Athletes Playbook http://www.athletesplaybook.com/ (Launching the summer of 2017!)
We'll be working with former athletes from all sports, and the younger generation of student athletes and their families as we set out to create a "success playbook" for the young student athletes in sports and in life.
As a board member with the National Basketball Retired Players Association, I see upclose on a regular basis the work that needs to be done to better prepare our next generation of up and coming student athletes, especially if they have plans to be a student athlete at the University level as well. The Athletes Playbook offers all the resources necessary to prepare our student athletes for a successful future. Of course, all of the retired NBA players (and WNBA) and fellow former professional athletes, were student athletes once upon a time and will be sharing their personal experiences and giving great insight.
If you're a former professional athlete and want to be part of what we're putting together, send me a note and we can talk. You'll be compensated for your contributions.
If you're a student athlete (or parent or family of) go to our site and submit your email address, and we'll send you all kinds of great content to help you be the best student athlete you can be.
And of course, we don't want to forget all of the coaches out there who work tirelessly with untold hours and practices with the young student athletes. We've got a section coming up called The Coaches Corner, and we're looking for you to come onboard and share your insights and experiences of working with student athletes.
Email me at JamesD@TheAthletesCouncil.com for further information.
Enjoy!!!