Th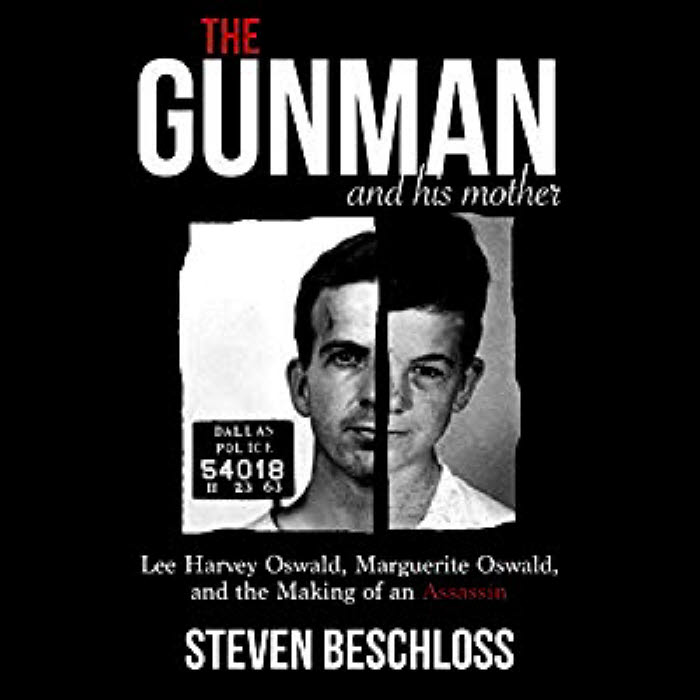 e Gunman and His Mother depicts the troubled bond between a mother and her son, revealing in detail a relationship that has deserved focused treatment for a half century but has yet to receive it: How an innocent young boy evolved into a killer despite the watching eyes of his mother, his family, and his friends.
This was a fascinating read, into the life of Lee Harvey Oswald, at this point, despite all of the conspiracy theories, the man who will go down in history as the assassin of Pres. John F. Kennedy.
I'm not one into conspiracy theories, but I do like to read differing accounts and to get different perspectives on just about all the topics that I look into. In this account, the author, Steven Beschloss, takes a different take on the life of Lee Harvey Oswald. Interviewing key people in his life, including, most notably, interviews with his mother, Marguerite.
She was a bossy, controlling, powerful influence in Lee Harvey Oswald's life, and he was somewhat of a loner, who like to ride subways, skip school and go to the zoo. He was also a heavy reader, a homebody and somewhat introverted.
So, the clash of these two differing personalities, including a strong mother – son bond that was there throughout their lives, helps to point more so to the personality of JFK's assassin.
No sympathy here though, he did do what he did, as with a lot of convicted criminals throughout history. No matter the situation that they grew up with, there is still some sense of accountability and responsibility for all of us.
An interesting read, for those of you who like history, and would like to take a look at a different account on a story that's been told many times before.