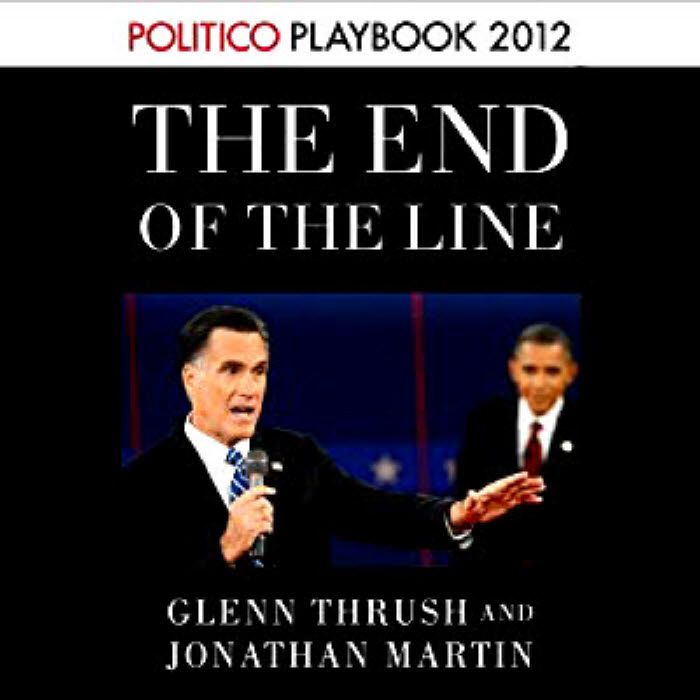 I thought this was a great look back at 2012 during the presidential campaign between Mitt Romney and incumbent Pres. Barack Obama.
I really follow that presidential campaign very closely, and was fascinated by even then, the great divide in the country, and you can see then, what is been played out even in today's national politics, the racial divide, social divide, economic divide, education divide, East and West Coast big-city liberals versus the rest of the country, and also you can sense the unrest that was brewing.
The 2012 presidential campaign had several memorable moments such as: Mitt Romney's "47 percent" video to Clint Eastwood's speech to an empty chair, there were several pivotable points throughout the campaign. Remember Barack Obama's very lackluster first debate against Romney?
No one could have predicted all the twists and turns of the 2012 election – and no one was better equipped to chronicle them than the POLITICO team. The End of the Line is frontline campaign reporting at its finest, meticulously reported and compulsively listenable.
The action in this book, really climaxes on election night, as opposing camps huddle nervously in their hotel suites to await the verdict of the voters.
If you like politics, and you like "inside politics", this is a book for you!
Enjoy!