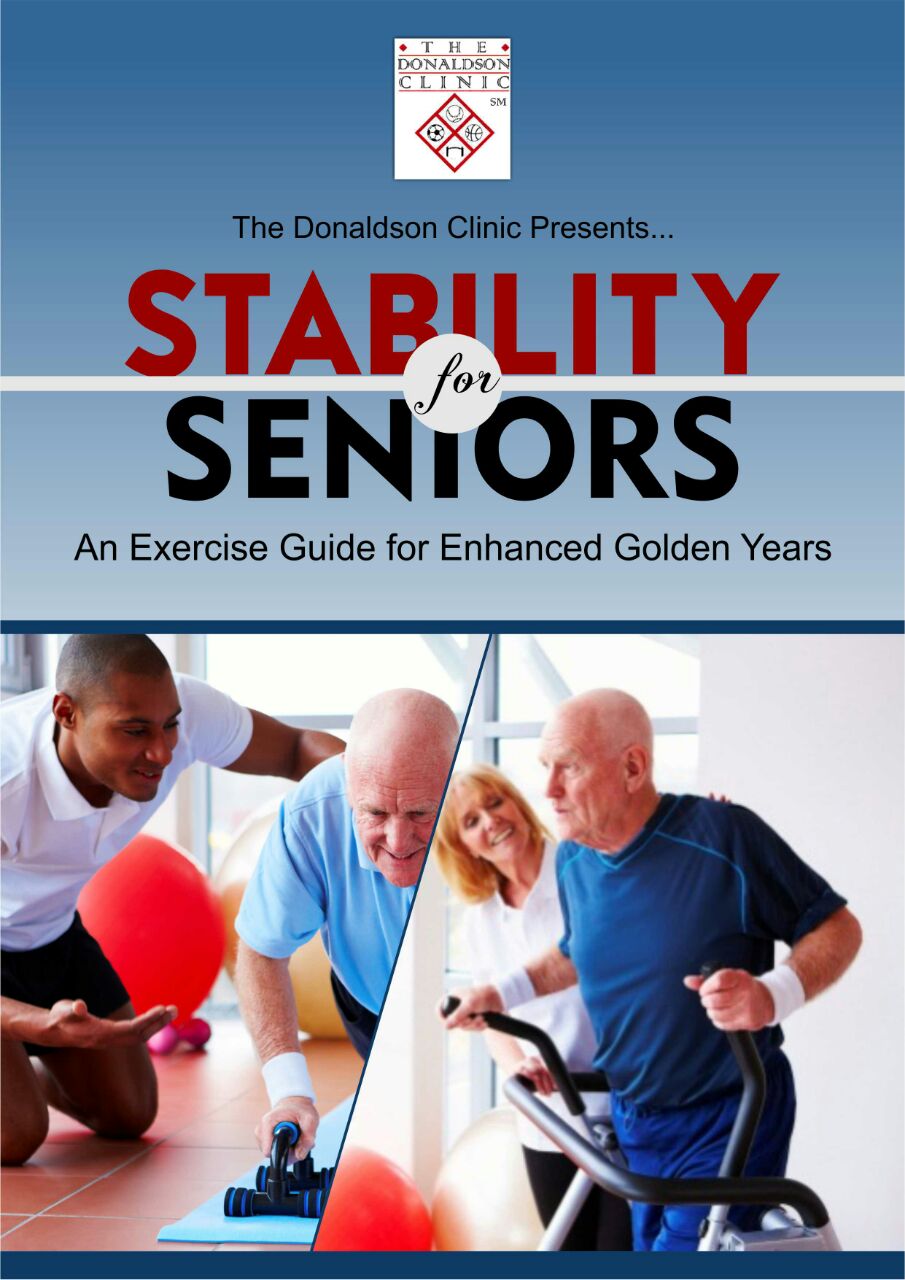 Greetings to all my "Baby Boomer" peers, and all of my friends already in their "golden years".
As we all know, one of the things that we treasure most is, good health, and the life that continues to give us our independence to take care of ourselves. Of course, those things don't just happen naturally, we have to work at it in order to maintain muscle strength, coordination, balance, and overall good physical condition.
Did you know that 7 out of 10 seniors have stability issues and actually fear they will lose balance and accidentally fall? To some, the fear of falling may seem trivial. Yet to the 65+ age group, this can be a stressful thing.
 Studies show that people who fall during their senior years are much more prone to injury and sometimes even death.
 Many older people wonder if it's possible to improve their balance and also get stronger so that they'll be more stable. Should they accidentally trip or slip, their bodies would be more resilient and they will be able to handle the impact.
With the help of The Donaldson Clinic www.donaldsonclinic.com  I compiled a bunch of information together about exercises that will be very beneficial for us in our senior years. As a baby boomer myself, 60 years of age, I'm finding that I don't need to spend hours every day in the gym, but perhaps 30 minutes 2 – 3 times a week will suffice, and keep my physical condition where it needs to be.
So many of us as we age, will become challenged by loss of physical strength and also balance, so it's important for us to maintain those at a high level as best we can.
I want to present to you, a complementary e-book, "Stability for Seniors" that I hope you will put to use on a regular basis and reap the benefits of.
And keep in mind, that if even you don't benefit from such information at this point, I'm sure that you have senior parents, relatives and friends who will benefit greatly from Stability for Seniors. Order one up for them!
Just click on the link in this message, and it will take you right to a page where you can insert your email address and your first name, and you will become part of our community of senior citizens and baby boomers who receive information on a periodic basis on how to maintain your good health.
Thank you and have a wonderful day.
Yours in good health;
James Donaldson