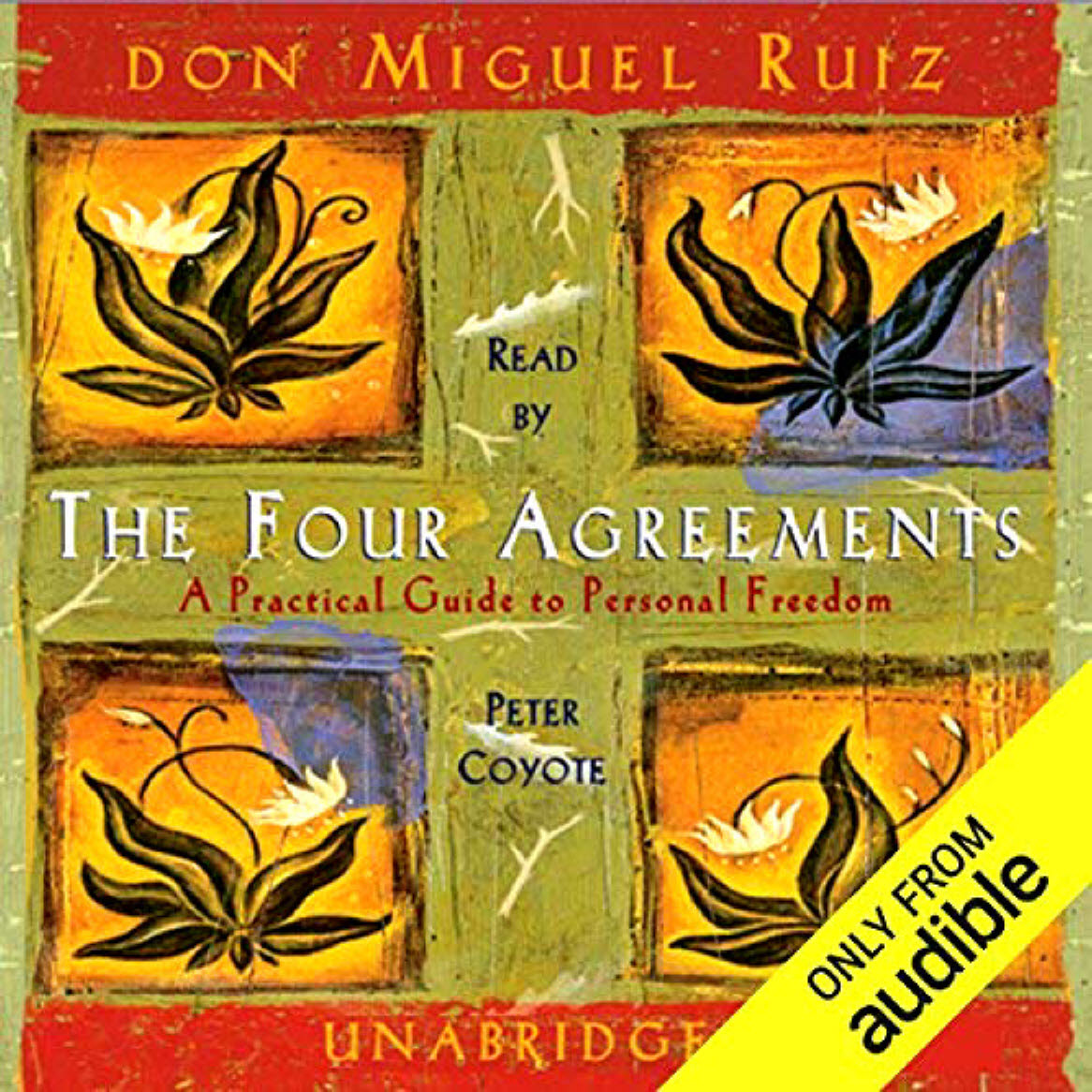 This is absolutely one of my favorite books! I first read it may be 25 years ago, and the Four Agreements that it talks about, are agreements I have made with myself, and have worked really hard to implement them into my life, and I think I've done a pretty good job of it.
Books like this, with "time-honored principles", are books that will have a lasting lifetime impact if you want them to.
The Four Agreements:
Don't Take Anything Personally
Don't Jump to Assumptions
Be Integral with Your Word
Always Do Your Best
Run totally contrary to our natural human nature. We humans, being social creatures, with a very strong desire to please others, to fit in and to be included, and to "shade the truth" a little bit, naturally find ourselves compromising who we truly are, and being the best that we can be.
Of course, all of us are going to "fall short" every single day, but the ideal is to get back on track as quickly as you can, and to keep these four agreements that you make with yourself, at the "forefront of your mind".
I found it to be truly "liberating" and a great way to live one's life.
Enjoy, and even if you can only implement one agreement,…. You'll be a lot further along!