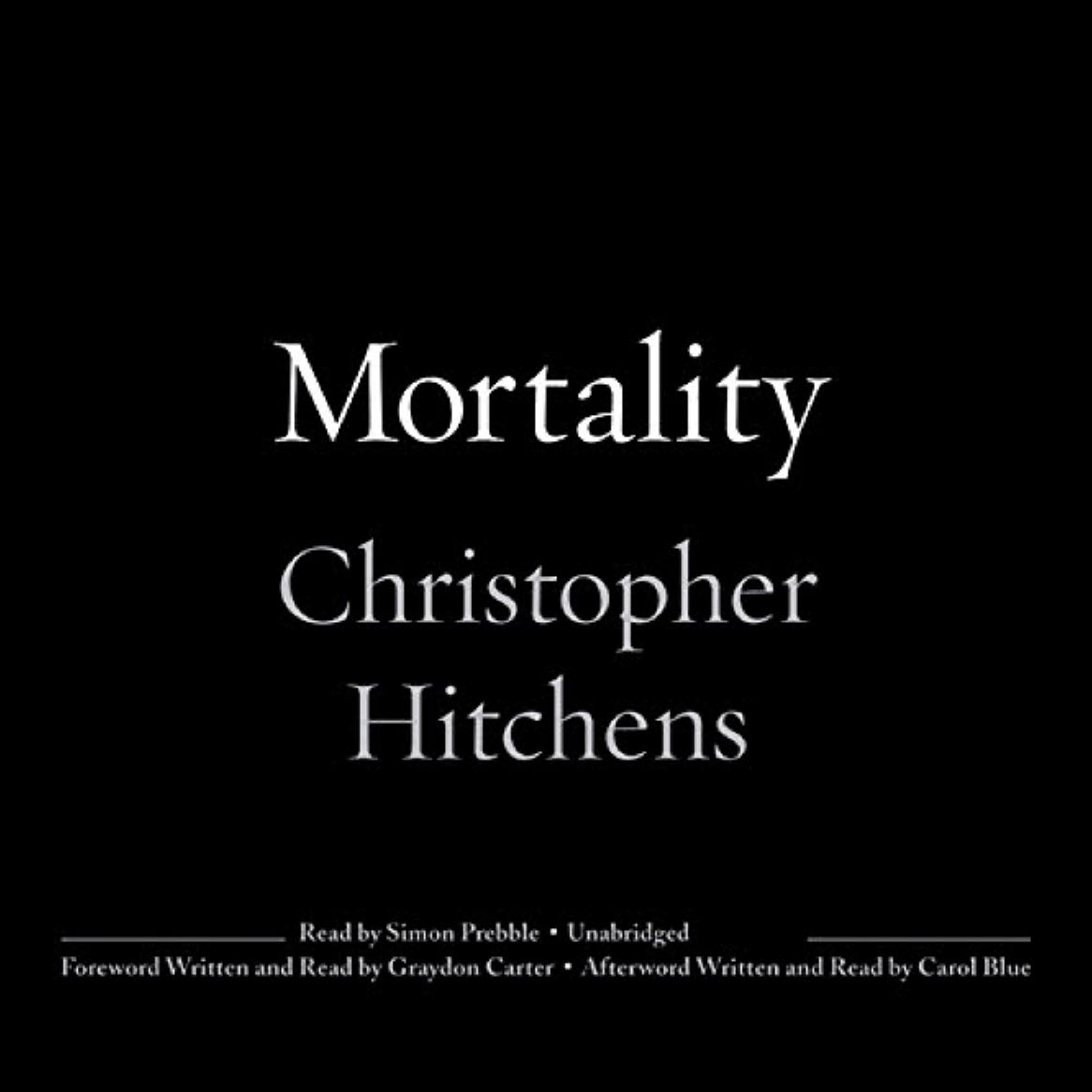 Mortality is the exemplary story of one man's refusal to cower in the face of the unknown, as well as a searching look at the human predicament. Crisp and vivid, veined throughout with penetrating intelligence, Hitchens's testament is a courageous and lucid work of literature, an affirmation of the dignity and worth of man.
I really enjoyed reading this book, as he gave an insight to the journey that well-known atheist, Christopher Hitchens was on during the last 18 months of his life. He described in vivid detail, so much of the pain, and agonizing that he went through dealing with esophageal cancer. Losing his voice, (and any of you who have heard him, know that he was an outstanding speaker) and eventually losing other aspects of his bodily functions, Hitchens continued producing his great work and writings almost up until the day of his death.
If you've ever had to face "death" head on, it is an experience that shall never forget whether you live through it or not. In January 2015, I underwent emergency open heart surgery for a aortic dissection (of which, 98% of the time is almost instantaneously fatal), spent 2 ½ months in intensive care at the hospital, in which I had a great deal of time to reflect upon my life, but also to start mapping out the rest of the journey.
I think these types of experiences bring us to face our own "mortality", so if (or I should say when) we find yourself at that point of life's journey, embrace it to do some of the best work you've ever done, to reach out to those who love and care about you and to let them know you love and care about them as well.
Enjoy this fine reading, I'm sure you will enjoy it!