James Donaldson notes: I am turning more and more of my time and efforts towards mental health issues, especially pertaining to our young people and student-athletes.
Getting men to speak up and reach out for help and assistance is one of my passions. Us men need to not suffer in silence or drown our sorrows in alcohol, hang out at bars and strip joints, or get involved with drug use.
Having gone through a recent bout of depression and suicidal thoughts myself, I realize now, that I can make a huge difference in the lives of so many by sharing my story, and by sharing various resources I come across as I work in this space.  http://bit.ly/JamesMentalHealthArticle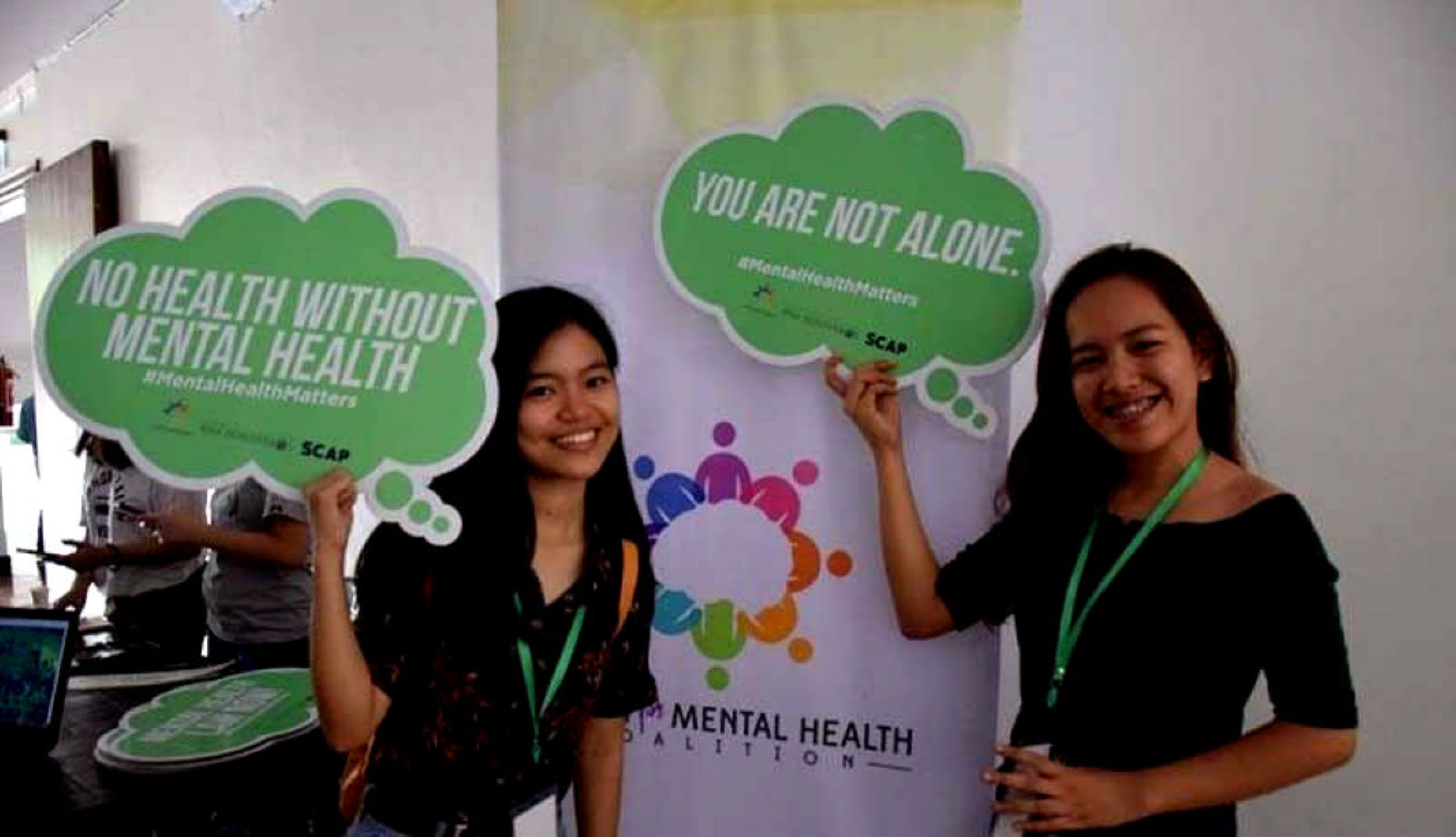 Pretoria – WHILE the country and social media is abuzz with the topic of depression following the death of Motswako rapper Jabulane "HHP" Tsambo, experts warn that South African youth are at serious risk.
The South African Depression and Anxiety Group (Sadag) and the World Health Organisation (WHO) have said the state of youth and mental health in the country were in a crisis.
A staggering 31.5% of teen suicide attempts require medical treatment and 17.6% of teens have considered attempting suicide.
Young adults battling to settle into the tertiary environment after leaving school fared no better, with one in four university students having been diagnosed with depression.
According to WHO, over 20% of 18-year-olds have had one or more suicide attempts, half of all mental health conditions started at the age of 14 and they simply went undetected and untreated.
To make matters worse, the organization said male youths died through suicide more than females.
However, Sadag said girls aged between 10 and 19 also had the highest suicide rate among young people, with many youngsters opting for methods such as hanging, overdosing, shooting, gassing and jumping from high places.
The situation was further aggravated by the fact that one in six teens were or would be addicted to cannabis.
Peter Matlhoko, a former mental patient at Weskoppies Psychiatric Hospital in Pretoria, noted this during the facility's awareness campaign last week. Matlhoko said he felt as though the government had let the youth down by not fighting harder against the legalization of marijuana.
He noted how, with compounds found in dagga such as HTC possibly causing hallucinations and other side effects, further research should have been undertaken before giving the highly contested substance the green light.
October is World Mental Health Month, and this year's international theme also highlights youth and mental health.
There were rising reports of youth suicides, the youngest suicide victim – 6 years old – was reported in 2017.
In the past month, reports of several university student suicides surfaced. A 15-year-old boy killed himself just last week.
Clinical psychologist and Sadag board member Zamo Mbele said university students experienced depression, stress and anxiety every day without any knowledge they were suffering from a mental illness.
"Unfortunately this has lead to many suicides which we can't afford as a caring society. World Mental Health awareness is important in spotlighting mental illness and promoting mental wellness for the student population which is a growing vulnerable group."
Sadag operations director Cassey Chambers added: "From the hundreds of calls that we receive every day, children, teens and young adults are dealing with many problems they feel they can't handle."
She said the main triggers included relationship problems, family issues, abuse, loss or grief, and trauma.
Other contributing factors included exam stress, substance abuse, bullying, learning difficulties, financial issues, and chronic illness.
"The youth are not equipped with enough coping skills or support structures to handle the kind of problems they have to deal with every day."
Reports from the University of Pretoria have pointed to high levels of attempts at suicide by students. It was alleged that four people committed suicide in seven days in the third term, with four other attempts and a death since this term started.
Social media reports the Humanities building of the main campus as a favorite for those trying to take their lives, and racism, bullying and failing to cope as the reasons.
Dr. Linda Blokland, head of student counseling at the University of Pretoria, said there was definitely an increase in stress among young people, hence increased occurrence of depression being picked up.
Blokland said, however, the problem was not just for university students, but youth in general.
She said, for students, the university presented increased pressure for them to get degrees and find work to support their families.
And with universities being ill-prepared, considering the influx of matriculants accessing the higher education sector, the situation was no better.
"Mental health and the resources to deal with it in the country is still lagging while there is an increased demand. For now, South Africa really has to work towards making more progress and bringing awareness."
However, Blokland cautioned the media and the public to be sensitive of their reporting and discussions surrounding depression-related suicides.
The phenomenon she referred to, termed suicide contagion, was one where people who were exposed to suicide, either directly or through the media, may be more likely to resort to suicidal behavior.