James Donaldson notes: I am turning more and more of my time and efforts towards mental health issues, especially pertaining to our young people and student-athletes.
Getting men to speak up and reach out for help and assistance is one of my passions. Us men need to not suffer in silence or drown our sorrows in alcohol, hang out at bars and strip joints, or get involved with drug use.
Having gone through a recent bout of depression and suicidal thoughts myself, I realize now, that I can make a huge difference in the lives of so many by sharing my story, and by sharing various resources I come across as I work in this space.  http://bit.ly/JamesMentalHealthArticle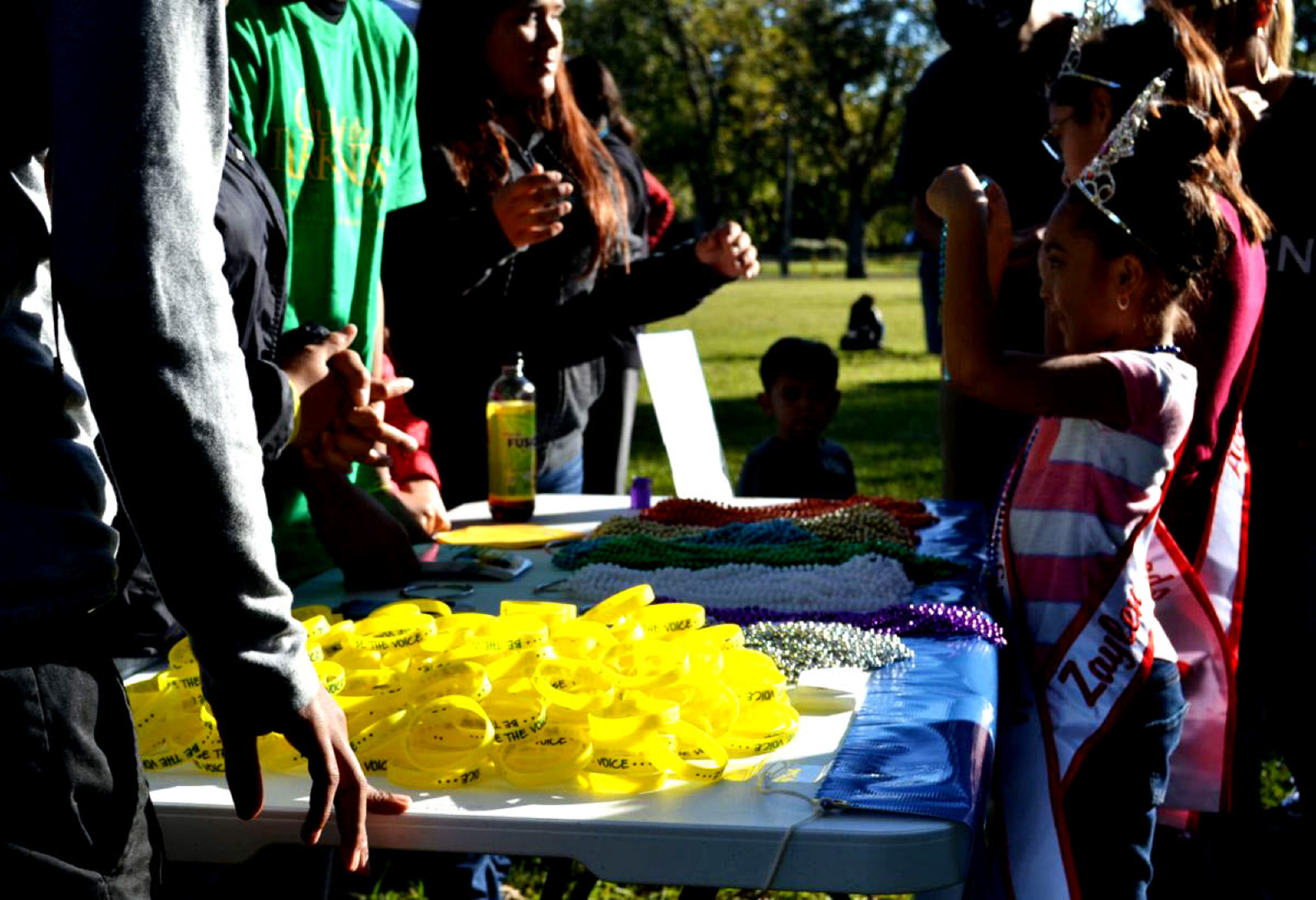 By Kali Venable | kvenable@vicad.com
Lisa Rosales' son had his last birthday five years ago, though she talks about it as if it were yesterday.
Rosales, 50, lost her son, Quintin Moore, to suicide on his 20th birthday. She was among many who attended Victoria's first Out of Darkness walk at Riverside Park Saturday, on a mission to raise awareness and prevent suicide.
The Crossroads Home Health nurse said she wants schools to start teaching kids about suicide awareness and mental health. She often thinks about how much her son's death affected her 10-year-old granddaughter, Camila Resendiz, who stood by her side at the walk.
"It was really hard on her. When she came to visit, she would always run right past everyone else to Quintin because he would play with her," Rosales said. "Now we have children taking their lives, so I think they need presentations in school. A lot of kids might not have a support system at home; school should be where they can find it," Rosales said.
One Texan dies by suicide every three hours, according to statistics from the American Foundation for Suicide Prevention. In Texas, suicide rates have been increasing during the last decade. Suicide is now the third-leading cause of death for ages 10 to 14 and the second-leading cause of death for ages 15 to 34, statistics showed.
"It is no longer just the middle-aged man," said Out of Darkness volunteer Linda Acosta.
Acosta, 53, also wants schools to start teaching students about mental health issues. The Victoria resident works as a community health worker at Houston House Apartments, where she said she sees mental health issues firsthand. Acosta, who attempted suicide as a teen, said she wants more outreach for children.
"My goal is for the school board to talk about it, but they don't want to talk about it," Acosta said. "(The kids) are crying out."
Acosta started volunteering for the American Foundation for Suicide Prevention two years ago when the organization first came to Victoria to recruit volunteers to organize a community walk. She said she wanted to volunteer so she could support families and better understand their loss.
"There are a lot of resources, but there's a stigma of not talking about it," Acosta added.
"I was shocked when I first started going to the walks," Rosales said. "There are thousands of people at the one in San Antonio, but no one talks about suicide."
Rosales said she knew Quintin struggled with depression but never imagined that he would take his own life. When people used to ask her how he died, she admits that she would whisper 'suicide.'
"I'd whisper because there is a stigma, but now I feel like it has to be talked about for change to come about," Rosales said. "If you're feeling depressed, that is nothing to be ashamed about."
Kali Venable is a public safety reporter for the Victoria Advocate. She can be reached at 361-580-6558 or at kvenable@vicad.com.