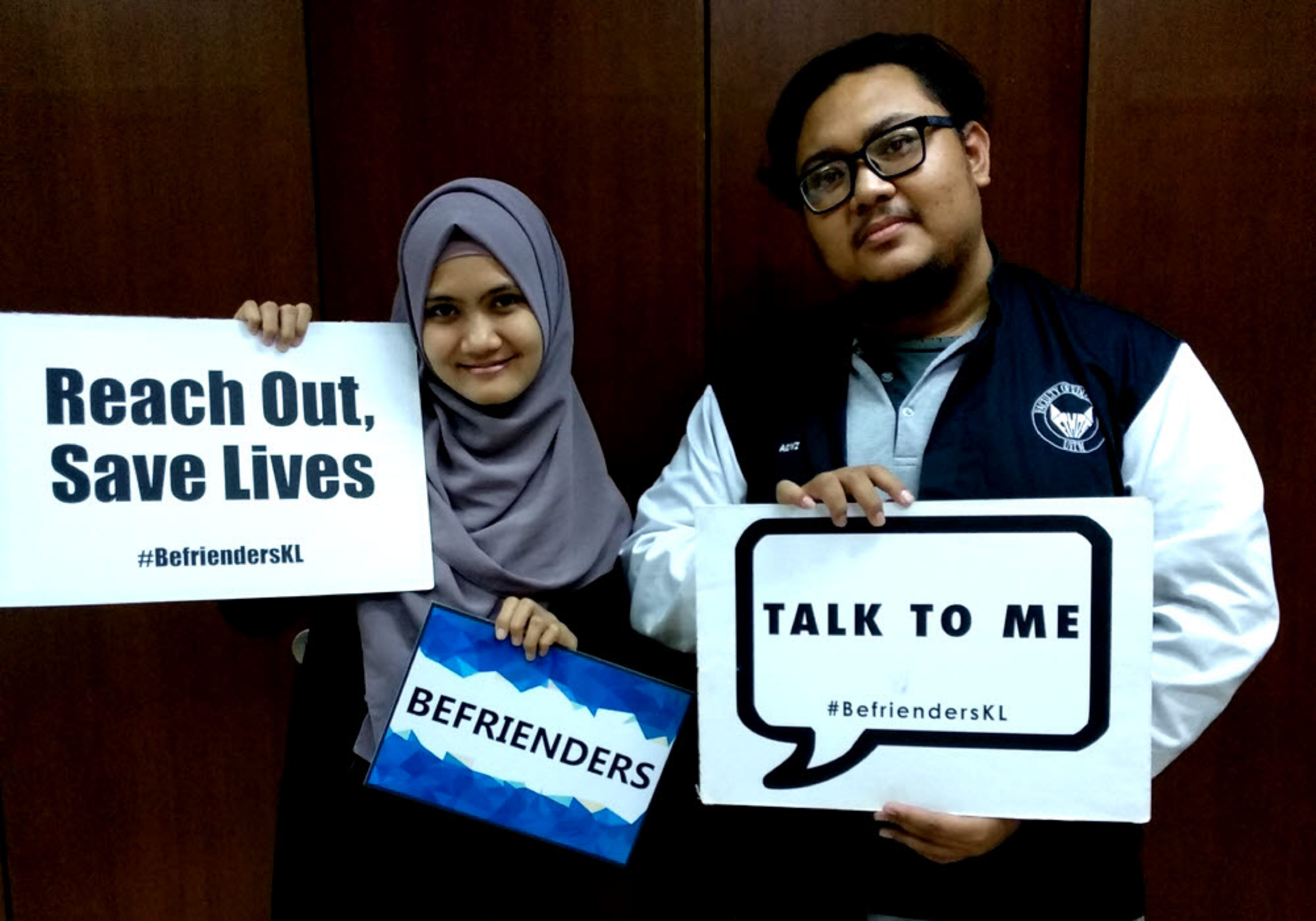 James Donaldson notes:
Welcome to the "next chapter" of my life… being a voice and an advocate for mental health awareness and suicide prevention, especially pertaining to our younger generation of students and student-athletes.
Getting men to speak up and reach out for help and assistance is one of my passions. Us men need to not suffer in silence or drown our sorrows in alcohol, hang out at bars and strip joints, or get involved with drug use.
Having gone through a recent bout of depression and suicidal thoughts myself, I realize now, that I can make a huge difference in the lives of so many by sharing my story, and by sharing various resources I come across as I work in this space.  http://bit.ly/JamesMentalHealthArticle  
NOVEMBER 28 — There has been a spate of suicide attempts that were reported in the local dailies over the past few months; the most recent being a harrowing incident at KLCC mall that fortunately ended with the rescue of the individual involved by the fire brigade.
These incidents typically end up being the subject of extensive commentary on social media, where there is a mixture of empathy and condemnation directed towards the individuals involved.
A lot of the recurring negative comments that can be seen here reveal an underlying ignorance on the nature of suicide.
It is sad to note that many still subscribe to the common misconception that people attempting suicide are irresponsible attention seekers who are intentionally and willfully causing unnecessary inconvenience to the police as well as the general public.
The existing body of evidence from the fields of psychiatry and psychology, however, indicates clearly otherwise.
The majority of individuals who attempt suicide are struggling with some form of mental illness, and a substantial number among this group are likely to have been undiagnosed and untreated for these illnesses.
WHO estimates that the percentage worldwide for those who have been diagnosed and treated correctly as only slightly above 50 per cent.
In Malaysia, the 2015 National Health and Morbidity Survey indicates that 29.2 per cent of the population was struggling with mental health issues; a significant increase from 12 per cent in 2011.
There are many barriers that prevent people with mental illness from seeking and obtaining the professional help that they desperately need.
The most prevalent is the stigma and misconception surrounding mental illness in general.
People who suffer from mental illness are often judged by their social circles and family members as being lazy, lacking willpower or morally deficient in some way.
Many believe that these illnesses can be treated more effectively using spiritual or other alternative healing therapies and will turn to this as the first course of action.
The reality, however, is that many mental illnesses, such as depression, are caused by imbalances or disorders in the endocrine system, hormones and neurotransmitters.
Existing research shows that these imbalances can be effectively addressed with appropriate psychiatric medication.
This is often complemented with psychotherapeutic approaches to address any contributing psychological issues.
The combination of both approaches typically result in recovery rates of 80 per cent or higher, particularly when the illness is detected and treated early on.
Those who attempt suicide may be prosecuted when they are rescued due to an existing legal statute, Section 309, which we inherited from the British.
Many developed and even developing countries, such as India, have removed such statutes from their legal code.
There is no existing evidence to indicate that such punishment will deter future attempts. In fact, most experts believe that the fear of being penalised for a failed attempt may have the unintended effect of spurring suicidal individuals to adopt drastic measures in their suicide attempts in order to maximize their chances of success.
The epidemiology of suicide reveals that such parasuicides are one of the strongest indicators of a future successful suicide attempt. It is therefore imperative that these individuals who survive suicide attempts be provided immediate and appropriate medical and psychological treatment.
Penalising them is unlikely to help in this respect, and is far more likely to exacerbate the emotional stress that they are already suffering from.
The Befrienders KL would like to encourage all relevant stakeholders and persons of authority to initiate a review of Section 309 to ascertain its relevance and effectiveness in the current context of our society and existing medical evidence.
* The Befrienders KL offers emotional support to those who are in distress or feeling suicidal. You may contact 03-79568145 (24 hours) or sam@befrienders.org.my.