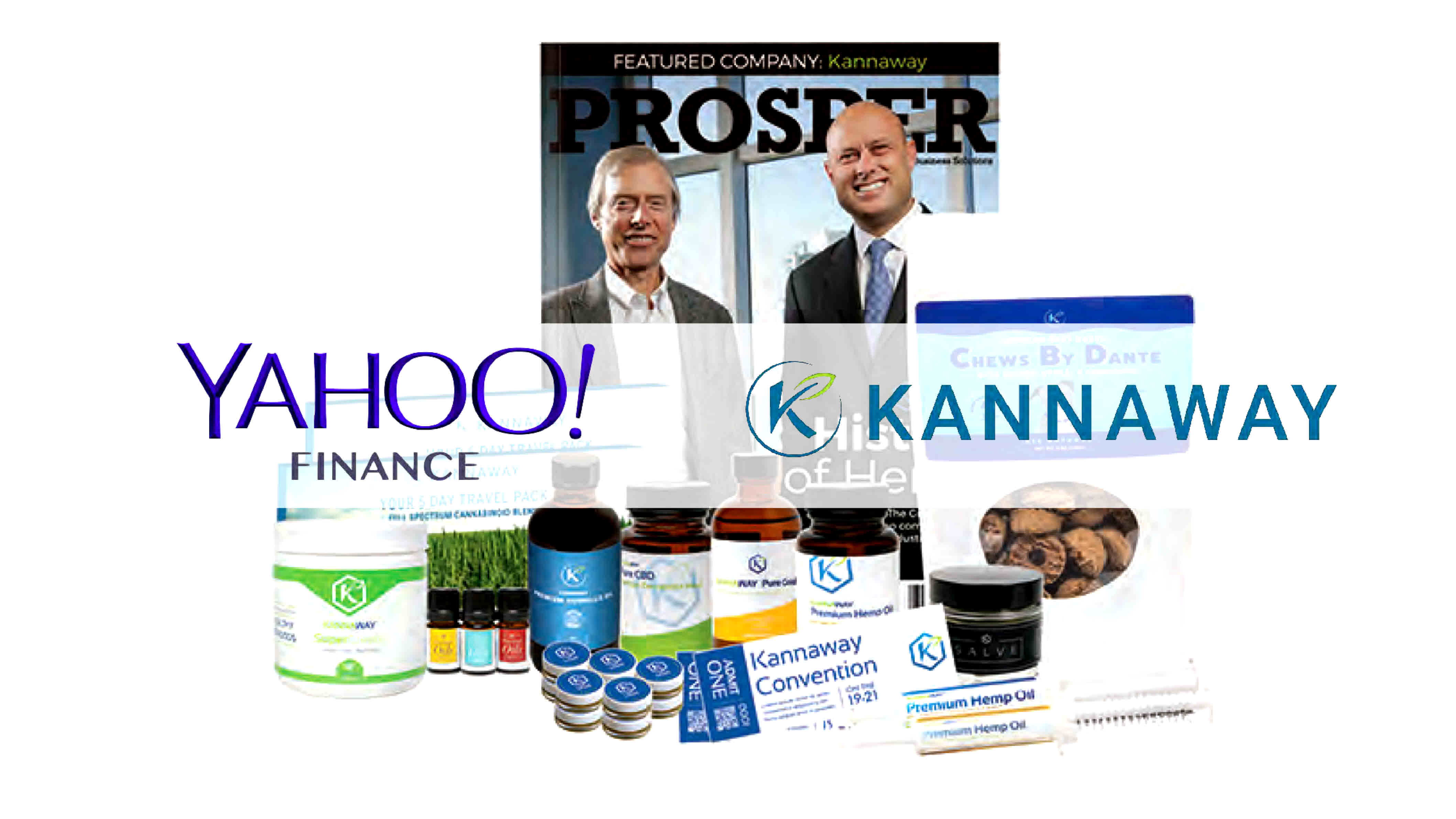 I'm proud to announce that Kannaway is one of the great companies I have been working with in regards to CBD Oil and products, and I've been very pleased with the quality of service, professionalism and products. I invite anyone out there to join my team and we can all make a big difference in the lives of so many! Just contact me, and I'll work directly with you.
In the wake of hemp legalization in the U.S. via the 2018 Farm Bill, media outlets are turning their focus toward U.S. companies like Kannaway and our parent company Medical Marijuana, Inc. that are already major players in the CBD industry.
Yahoo Finance took a close look at the CBD industry this past week and how the 2018 Farm Bill removes roadblocks to the industry's growth. In the article, Yahoo Finance included a list of the top 5 CBD producers by market share. Medical Marijuana, Inc. was 3rd on the list with just under 10 percent of the total market share.
"We saw 80% growth in CBD this year and that was just from small- and mid-size retailers," Brightfield Group Director of Research Bethany Gomez told Yahoo Finance. "Now that larger retailers are already putting together their plans for what CBD products to carry, we expect the CBD market to hit $22 billion by 2022."
Thanks in part to this upward trend in CBD use, Kannaway experienced immense growth in 2018, expanding the reach of our products in the U.S. and internationally. The 2018 Farm Bill will offer even more opportunities for Kannaway in 2019 and what the article calls "a CBD 'exploding point,' according to cannabis research firm Brightfield Group, which foresees CBD sales growing 40 times larger than the nearly $600 million posted in 2018 by 2022."
You can read the full article here.
Visit the Kannaway news feed for our latest media hits, company news, and more.