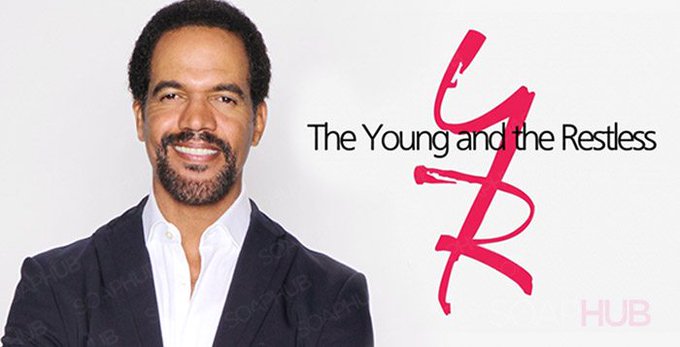 James Donaldson notes:
Welcome to the "next chapter" of my life… being a voice and an advocate for mental health awareness and suicide prevention, especially pertaining to our younger generation of students and student-athletes.
Getting men to speak up and reach out for help and assistance is one of my passions. Us men need to not suffer in silence or drown our sorrows in alcohol, hang out at bars and strip joints, or get involved with drug use.
Having gone through a recent bout of depression and suicidal thoughts myself, I realize now, that I can make a huge difference in the lives of so many by sharing my story, and by sharing various resources I come across as I work in this space.  http://bit.ly/JamesMentalHealthArticle
Actor recently acknowledged that a parent never gets over death of a child
Now, St. John has died, according to his attorney Mark Geragos and the Los Angles Police Department. Reports from TMZ and CBS2 added that St. John, who played Neil Winters on the daytime drama for nearly 30 years, was found dead Sunday afternoon in his Woodland Hills home, with the cause suspected to be alcohol poisoning.
An autopsy was performed Monday by the Los Angeles County Medical Examiner-Coroner, but a cause of death has been deferred pending a toxicology report and other tests, People reported 
TMZ, citing a source close to St. John, said the actor had checked himself into UCLA Medical Center in January for depression, which was in part linked to Julian's suicide in November 2014. St. John was released within a few days of his death.
The couple sued La Casta Mental Health Hospital in 2015, alleging the facility did not provide enough care for their son and arguing that they allowed his access to an item he used to suffocate himself.
"That hospital killed our son then my husband thats what happened!" Mia St. John tweeted early Monday morning, according to The Blast, adding, "They killed my family."
The Blast said it was not clear if Mia St. John was saying that her ex-husband died from a direct connection to the hospital of if she believes his apparent ongoing grief somehow contributed to his death.
The couple settled their lawsuit with the facility in 2017, and all funds were used to set up a foundation in Julian's name to raise mental health awareness.
Kristoff St. John's despair apparently was profound enough that he threatened to kill himself in 2017, near the anniversary of Julian's death, TMZ reported. The actor was placed on a 72-hour hold and subsequently took a leave of absence from "Y&R" in October 2017 to undergo psychiatric treatment, according to TMZ and Entertainment Tonight.
In a statement to Entertainment Tonight at the time, Mia St. John said that their son's death had pushed Kristoff St. John to "the breaking point." She said he was trying to "deal with a tragedy that has torn apart his soul."
"No parent should ever have to bury their child, and for those who do, it is a nightmare that haunts you forever," Mia St. John said. They also were parents of of a daughter, Paris Nicole, now 26; Kristoff St. John also had a third child, daughter Lola, 15, with his second wife, Allana Nadal.
"The death of our beloved son Julian has taken a toll on both of us," Mia St. John added. "(Kristoff) is an actor and while he may appear whole on the outside, his heart is broken. As a society we need to start taking mental health seriously and realize that no one is immune."
Perhaps in a sign that Kristoff St. John was getting past the worst of his grief, he made plans to marry for the third time. He announced in September that he was engaged to Mikhaleva, posting a photo of the diamond engagement ring he gave her with the caption, "She said yes."
Over the past year, St. John shared happy, romantic photos of the two of them, celebrating New Year's in Moscow, when Mikhaleva said they last saw each other, as well as their vacation to Paris when they went public with their romance in February 2018.
https://www.instagram.com/p/BsIGHcUHqgR/embed/captioned/?cr=1&v=12&wp=625&rd=https%3A%2F%2Fwww.mercurynews.com&rp=%2F2019%2F02%2F04%2Fyoung-and-restless-star-kristoff-st-john-died-still-grieving-his-sons-loss-by-suicide%2F#%7B%22ci%22%3A0%2C%22os%22%3A6028.599999990547%7DKristoff's attorney paid tribute to St. John's "unique strength, courage and sensitivity."
His death left the soap opera community and "Young and Restless" fans, who include other celebrities and writers, heartbroken.
Kristoff, also a vegan and animal rights activist, earned nine Daytime Emmy nominations for playing Neil Winters, starting in 1991. He also won 10 NAACP Image Awards, receiving praise for working with co-star Victoria Rowell to create positive portrayals of African-American characters and a black family on a popular daytime television show.
Actress Vivica A. Fox also mourned the loss of her friend and one-time co-star St. John on the soap "Generations," which focused on an African-American family and ran from 1989 to 1991.
"It is with a very heavy heart that I wake up this morning to hear about the passing of my good friend @KristoffStJohn who I started off my acting career with on the Soap Opera #Generations and recently #AChristmasCruise," she posted on Instagram. "WOW! Kristoff I will soo miss u my brotha!"
The Daytime Emmy Awards also tweeted out condolences: "It is with unbelievable sadness that we say goodbye to our friend, #DaytimeEmmys winner @kristoffstjohn1"