Sign up with me and my team by clicking here.
Over the last few years, cannabis has (slowly) started going through a transformation as it becomes destigmatized and increasingly legalized around the country. There's more information, research, and interest in it than ever before, and one of the buzziest aspects of the booming cannabis industry is a compound it contains called cannabidiol, more commonly known as CBD. The phytocannabinoid, which was discovered in 1940, can be found in many plants but is most commonly extracted these days from cannabis and hemp.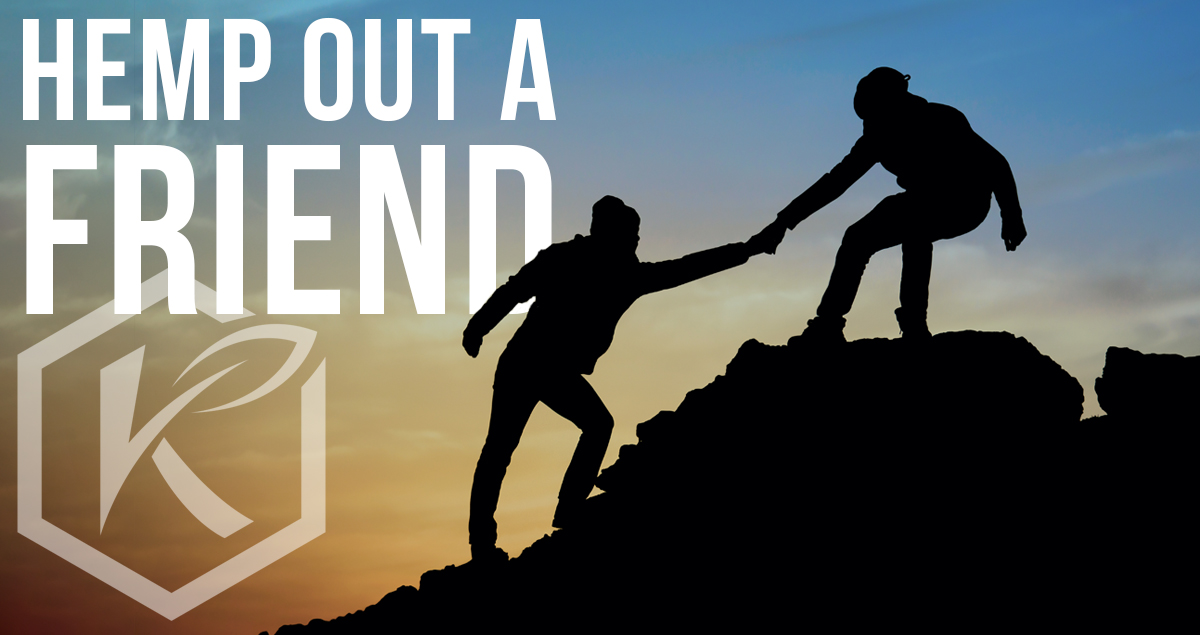 We're still in the early stages of understanding the full potential, side effects, and benefits of CBD. Or, as J. H. Atkinson, MD, of the Center for Medicinal Cannabis Research at the University of California, San Diego, told us earlier this year: "There is very little data from rigorous scientific research on the therapeutic effects of CBD." That said, Dr. Atkinson did go on to say that some of the early research does show that CBD could be beneficial in treating anxiety.
Still, finding out what's real and what's false about CBD oil and anxiety can be difficult. To clear up some of the confusion, I spoke to Brooke Alpert, RD, a holistic cannabis practitioner, and Cayla Rosenblum, a healthcare informatics specialist at PotBotics, on the topic to see what experts know (and don't) about the cannabidiol and mental health.
The first thing they both tell me is that should you have anxiety, you should always speak to a qualified medical and mental health professional before incorporating new supplements or products into your routine. There aren't any known downsides to taking CBD if you have anxiety, at this point, but "the dangers of CBD as a treatment plan comes from patients who take this treatment plan upon themselves" Rosenblum says. So proper oversight is a must.
Beyond that, "since the oversight of CBD products is not as strict as many other pharmaceuticals on the market, it is imperative that patients are well informed about the product they are using and the exact cannabinoids within the products" Rosenblum says adding that things may become more clear and regulated now that CBD products have been legalized.
Here is everything the pros know about CBD oil and anxiety so far.
1. WE'RE IN THE VERY EARLY STAGES OF RESEARCH
Because of the red tape surrounding cannabis, the research currently available on all aspects and compounds is somewhat limited. Most of the clinical trials and studies that have been executed so far have been done on mice and rats or small sample sizes of human subjects.
To prove "a relationship between CBD use and positive benefits on anxiety treatment, the medical community still needs more large scale randomized clinical trials using CBD. However, with new legislation legalizing hemp and CBD products, it is to be expected that these much-needed, large-scale trials will be conducted soon, providing even more clinically based evidence" Rosenblum says.
2. RESEARCH SHOWS A CONNECTION BETWEEN CBD AND SEROTONIN
A study published in 2016 found that CBD has a noticeable impact on serotonin levels. Alpert explains that the study demonstrates that CBD could work "similar to how SSRIs work by preventing serotonin from being reabsorbed in the brain, allowing for more of that feel good hormone to be present."
The study, however, does have a major caveat, which is that it was conducted on mice and not humans. Additional studies using human trials have been inconclusive. A study published in 2018 found that CBD can, in fact, behave somewhat like an anti-depressant but only when there are certain levels of serotonin found in the central nervous system.
3. CBD COULD EXPAND THE HIPPOCAMPUS
Another study with promising results (though conducted on mice) found an interesting and beneficial relationship between CBD and the hippocampus. The research published in 2013 showed that "CBD can stimulate neurogenesis, or the generation of new neurons, in the area of the brain associated with anxiety. More neurons mean a bigger hippocampus, which is associated with better moods," Alpert explains.
4. IT COULD BE ESPECIALLY EFFECTIVE FOR SOCIAL ANXIETY
In 2011 a small study was conducted on two groups of people, patients with a generalized social anxiety disorder (SAD) who had never undergone treatment before, and those without a social anxiety disorder. The study examined how CBD affected their social anxiety with promising positive results. "In both the social anxiety disorder and healthy subject groups, when tested with the CBD treatment, a large positive difference in the reduction of stress measures were seen in both groups. It was indicated that even in the healthy control group, the stress measurement levels were almost abolished in the CBD treatment group," Rosenblum says.