James Donaldson notes:
Welcome to the "next chapter" of my life… being a voice and an advocate for mental health awareness and suicide prevention, especially pertaining to our younger generation of students and student-athletes.
Getting men to speak up and reach out for help and assistance is one of my passions. Us men need to not suffer in silence or drown our sorrows in alcohol, hang out at bars and strip joints, or get involved with drug use.
Having gone through a recent bout of depression and suicidal thoughts myself, I realize now, that I can make a huge difference in the lives of so many by sharing my story, and by sharing various resources I come across as I work in this space.  http://bit.ly/JamesMentalHealthArticle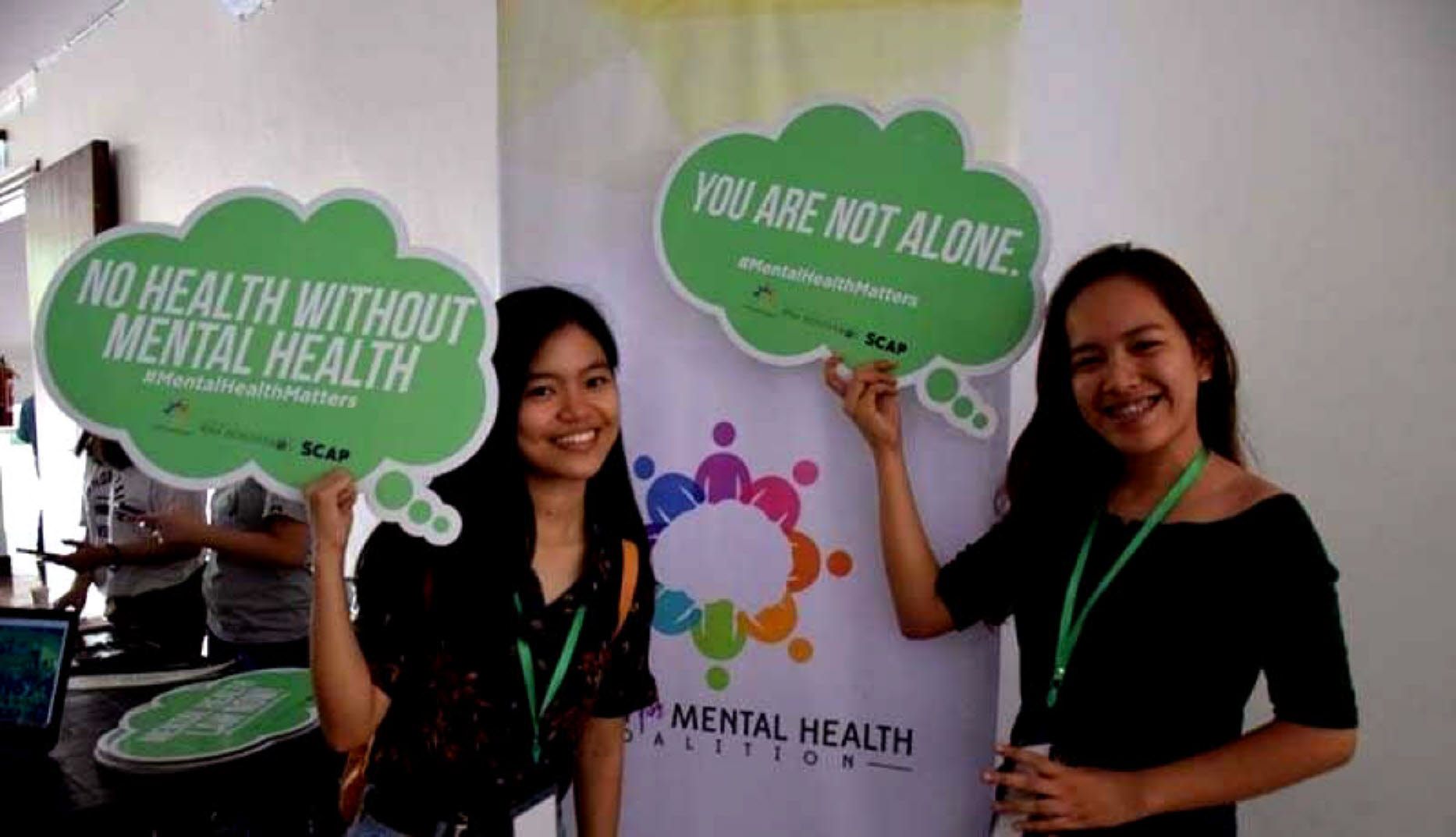 SEATTLE – On Tuesday, senior Alice Huang paused amidst a first-period presentation to a class of 9th graders at West Seattle High School.
"Yeah, I felt a little bit of that. I don't want to make this all about myself, sorry," she said.
Huang was speaking to a class of 9th graders about suicide prevention. It's a subject Huang knows firsthand, and in fact, it's her personal testimony that separates this suicide prevention program from most others in the state.
"Yup, I tried to kill myself. And that's why I went to the hospital," said Huang, who said she continues to battle with depression after living through her suicide attempt a year ago.
Mental health education
The hour-long presentation is part of a program out of the University of Washington called Forefont, which uses peer-to-peer, teacher-to-teacher, and parent-to-parent training to teach suicide prevention.
"I just really want to make sure that people don't feel alone like I did during my whole life, and that makes me feel fulfilled I guess," said Huang about her role in the presentation.
The Jordan Binion Project is another organization providing mental health curriculum in schools.
This organization trains teachers to use the Mental Health and High School Curriculum Guide, authorized by the Office of the Superintendent of Public Instruction, in their classrooms.
The Jordan Binion Project's influence has led to mental health education units in about 100 schools statewide.
Todd Crooks, who recently moved to Yakima from West Seattle, lost his son, Chad to suicide in 2016.
Crooks is pushing for more mental health education streamlined in Washington schools.
"It is unfair, when some [schools] are teaching and some are not," said Crooks.
Crooks is calling on legislators to pass a mandate to enforce OSPI mental health learning standards statewide.
"There are more people like Chad out there now, that are standing in line to become the next Chad. We have to do something today. We have to do something profound today."
Crooks says adding more education in classrooms would help address the stigma associated to suicide and mental health, in turn encouraging students to seek care sooner.
According to the Washington State Legislation website, there are nine bills that call for more mental health resources in schools.
Governor Jay Inslee is also seeking increased mental health support, calling for increased funding for school nurses, psychologists, and guidance counselors in elementary and middle schools.
"I'm proud to say that I've asked legislators to pony up $155 million so we get those educators in the classroom," said Gov. Inslee to a room of about 500 educators at a Washington Education Association conference earlier this month.
The topic of mental health education will take center stage in Olympia on March 6 at Suicide Prevention Education Day.
If you're having suicidal thoughts, call the National Suicide Prevention Lifeline at 1-800-273-8255.