#JamesDonaldson notes:
Welcome to the "next chapter" of my life… being a voice and an advocate for #mentalhealthawarenessandsuicideprevention, especially pertaining to our younger generation of students and student-athletes.
Getting men to speak up and reach out for help and assistance is one of my passions. Us men need to not suffer in silence or drown our sorrows in alcohol, hang out at bars and strip joints, or get involved with drug use.
Having gone through a recent bout of #depression and #suicidalthoughts myself, I realize now, that I can make a huge difference in the lives of so many by sharing my story, and by sharing various resources I come across as I work in this space.  #http://bit.ly/JamesMentalHealthArticle
Teens don't need to read the headlines to know that they and too many of their peers are feeling lonely, sad, #anxious, and #suicidal. Recent headlines, however, confirm what's happening in their lives.

This week, a Pediatrics study documented a 28 percent increase in psychiatric visits to the emergency room for American youth. The research, which looked at survey data collected between 2011 and 2015, found even higher rates of increased visits for adolescents and #AfricanAmerican and Hispanic youth. The rate of #suicide-related visits more than doubled.

"This study unmistakably reveals that adolescents are a population with urgent #mentalhealth needs," the study's authors wrote.

Meanwhile, new research also published this week used survey data to reveal a "steady rise" in youth rates of mood disorders and #suicidalthoughts and behaviors between 2005 and 2017.

Yet many young people grappling with psychological distress or #mentalillness are hesitant to tell someone who could help them. Instead, they may look for answers online, where Google searches can lead them to both information about effective treatment and therapy and to misleading or bad advice. 

Teens looking for hope amidst a sea of online resources can arm themselves with the following tips:
1. Take a reputable #mentalhealth screening. 
There are countless online quizzes designed to tell a user whether they're experiencing a #mentalhealth condition. These tools can help verify that something is wrong, but only some of them are based on science. You'll want to look for scientifically validated screening tools, which you can often find through #mentalhealth organizations or government websites.
"Sometimes taking the screening is the first step before having a conversation with someone."
#MentalHealth America, a nonprofit organization, offers 9 screening tools that focus on mental illnesses like #depression, #anxiety, and disordered eating. One screening is specifically for youth 17 and younger, and many users arrive at the site by Googling phrases like "Am I #depressed?" and "#depression test." Once they've received the results, users can print or email them to share with others.
"Sometimes taking the screening is the first step before having a conversation with someone," says Theresa Nguyen, #MentalHealth America's vice president of policy and programs. "People think, 'Now I have something tangible that I can give to my parents or someone I trust.'"
2. Educate yourself with accurate information. 
If you've taken a screening indicating you should seek help, or received a diagnosis from a pediatrician or mental health professional, Nguyen recommends telling a trusted adult as well as learning more about your symptoms or condition. While it can be helpful to hear from friends or seek insight from social media, it's important to remember that everyone's #mentalhealth experiences are different. (MHA offers a tip sheet for vetting online mental health resources.)
To get basic information about symptoms or illnesses, you can check out evidence-based resources provided by government agencies like the National Institute of Mental Health and the Centers for Disease Control and Prevention as well as nonprofit organizations like Crisis Text Line and the National Alliance on Mental Illness. Effective Child Therapy, a website created by the Society of Clinical Child and Adolescent Psychology, also offers helpful definitions and descriptions.
MHA maintains a comprehensive roundup of answers to numerous questions about depression, anxiety, bipolar disorder, psychosis, and self-harm. They tackle questions such as, "Am I just sad or depressed?," "Will I always have anxiety?," and, "Can an app help my mental health problems?"
"The most powerful thing we can give young people first is education, so they have more of a sense of what they're going through," says Nguyen.
That education, she adds, can help them push back when a parent, adult, or #healthcareprovider minimize a child's concerns about their #mentalhealth.
"It's really empowering for young people to feel strong," she says.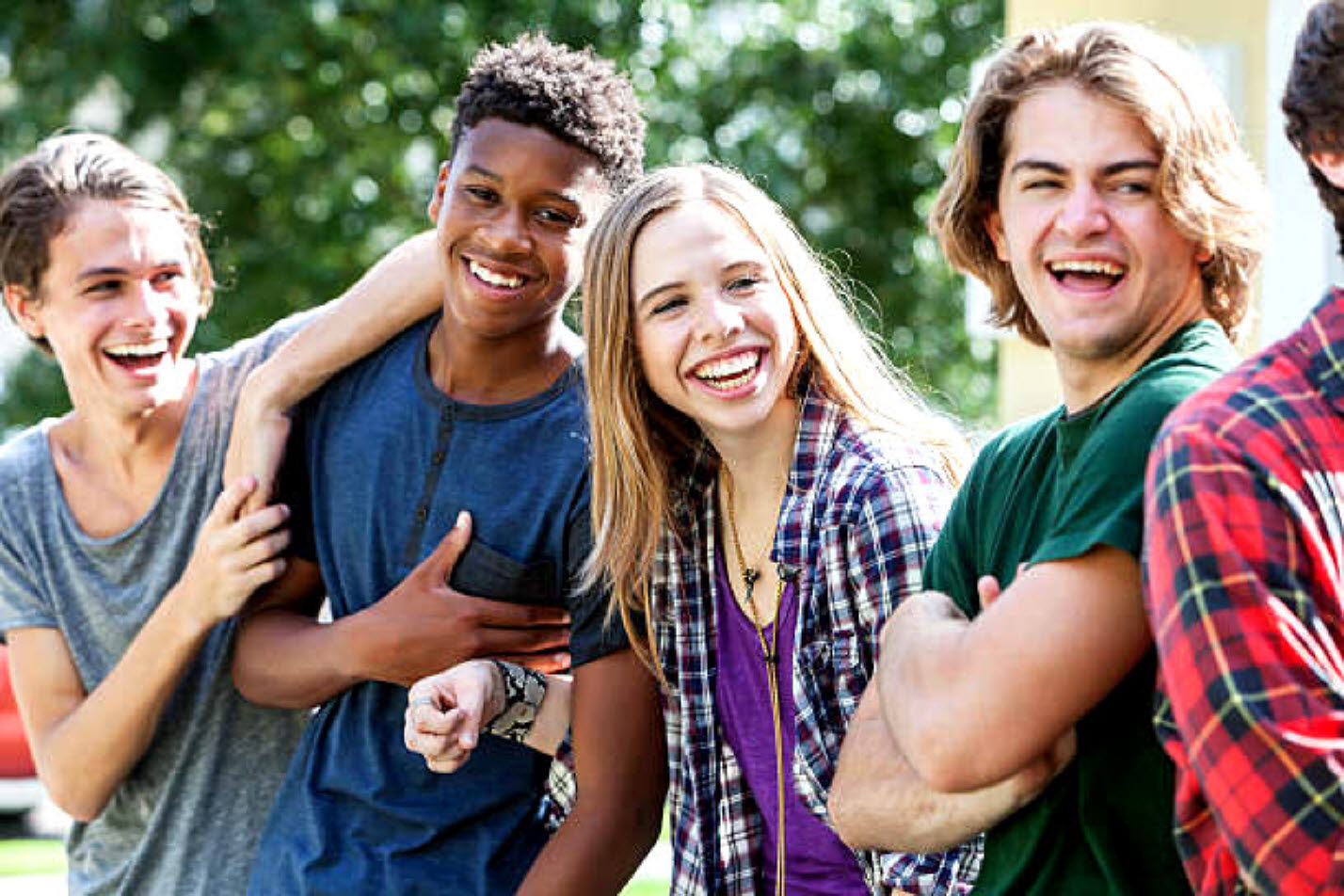 3. Find treatment and recovery resources. 
There are science-backed treatment options for #mentalhealth conditions, but finding such information online can be difficult unless you know where to look.
Effective Child Therapy provides a thorough list of various evidence-based therapies in addition to explanations of which treatments work best specifically for illnesses like anxiety, depression, bipolar disorder, schizophrenia, disordered eating, and post-traumatic stress disorder. The site also offers a collection of search tools for finding a therapist as well as advice on how to choose a provider.
Getting the right help early on can be critical to recovery, says Amanda Jensen-Doss, director of the child and family division in the department of psychology at the University of Miami and a member of the Society of Clinical Child and Adolescent Psychology.
She encourages young people and their parents to ask psychologists and psychiatrists more about the treatments they offer, how patient progress is tracked, and why a certain approach is the right one to use. That information can help young patients make informed decisions about their care versus trying to handle the situation on their own.
"So often the problems linger for a long time before they come to someone's attention."
"So often the problems linger for a long time before they come to someone's attention," says Jensen-Doss. "Kids are suffering until the point where they need to be in the ER."
If you're searching online for information about suicide or hospitalization, Jensen-Doss says it's time to contact a hotline that handles emotional crises, like the Crisis Text Line, the Trevor Project, or the National Suicide Prevention Lifeline.
MHA's research does suggest that the majority of young people who use their resources don't want to see a therapist. That's why Nguyen often recommends the organization's resources, including "DIY tools" comprising worksheets, fact sheets, and activities that help explain, address, and manage your symptoms.
Whether you decide to seek help for your #mentalhealth or not, it's key to know that the right online research and resources can put you on a path toward healing and recovery.
If you want to talk to someone or are experiencing suicidal thoughts, text the Crisis Text Line at 741-741 or call the National Suicide Prevention Lifeline at 1-800-273-8255. Here is a list of international resources.