The pressure of exams are 'taking their toll on more vulnerable pupils,' school staff say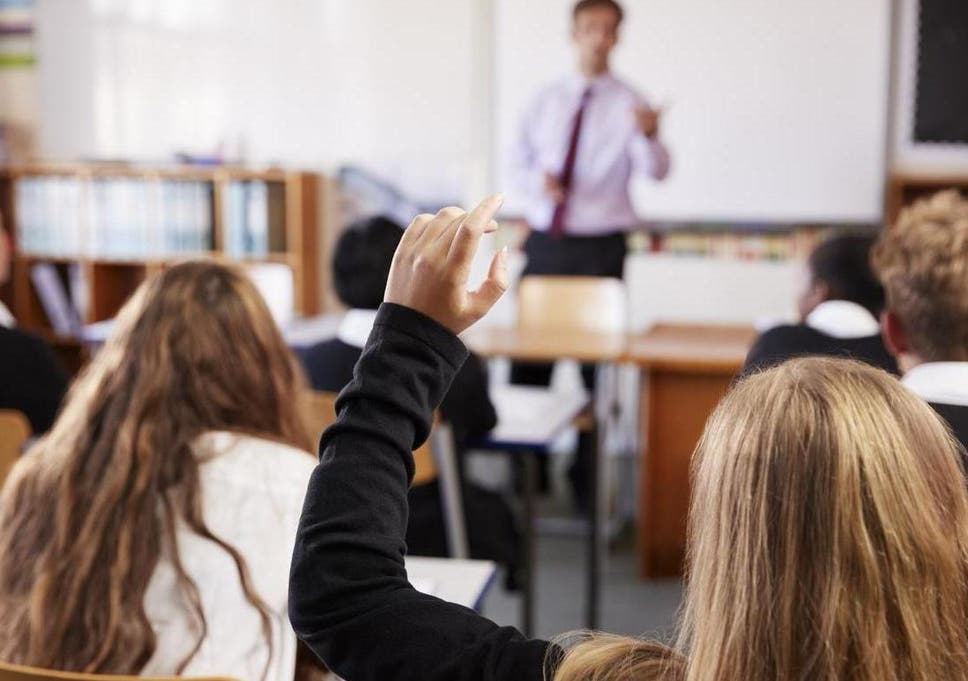 #Children as young as nine have talked about #suicide, according to a survey of teachers which found that more than four in five had seen a rise in mental health problems among pupils.
The poll, of more than 8,600 teachers, found that 83 percent of school staff had seen a rise in student #mentalhealth problems in two years. Many said it was affecting "younger" pupils.
"Sat's pressure and general expectations are taking their toll on more vulnerable pupils," one teacher said. "We have nine-year-olds talking about #suicide."
Another said: "Much more #anxiety, self-harming. Three #suicides in three years in my school alone."
A number of #NationalEducationUnion (NEU) members were concerned about the effects of the "exam factory" culture of over-testing, which they claimed was "damaging" to young people.
The staff was also asked whether their workplace had the resources for supporting a growing number of pupils with #mentalhealthissues. Less than half (49 percent) said they had a school counselor.
Meanwhile, only 30 percent said they had external specialist support, 29 percent reported having a school nurse and 12 percent said they had a  #mentalhealth first aider.
One NEU member said: "I spend most lunchtimes and 40 percent of my time nurturing children experiencing a range of #mentalhealthissues. I am currently working with 15 children who have been bereaved, have #anxiety, have #PTSD or a parent with a terminal/life-threatening illness."
The school staff was also asked what stopped them from supporting young people who are experiencing #mentalhealthissues.
In the multiple choice responses, 57 percent cited real-terms funding cuts, 51 percent said a reduction in teaching assistants and learning support assistants (40 percent).
Other factors were the narrowing of the curriculum, the assessment system, and personal workload.
Kevin Courtney, joint general secretary of the NEU, said: "These are alarming reports of a growing crisis in our schools and society. It is very clear that this government's policies on education and school funding are contributing to a terrible and destructive situation for young people and the education workforce.
"Schools can't solve this alone and government's underfunding of public services is damaging the next generation from an early age."
A #DepartmentforEducation spokesperson said: "#Mentalhealth is just as important as physical health and should be treated as such.
"That is why the education secretary has made children's #mentalhealth a key priority for this government; and through our new compulsory health education, all children will be taught how to look after their #mentalwellbeing and recognize when classmates are struggling.
"We are investing more in #mentalhealth support – with an additional £2.3bn a year being spent by 2023 -24.
"This means that by 2023/24 an extra 345,000 children and young people up the age of 25 will benefit from a range of services, including new support teams that will provide additional trained staff to work directly with schools and colleges."
  #JamesDonaldson notes:
Welcome to the "next chapter" of my life… being a voice and an advocate for #mentalhealthawarenessandsuicideprevention, especially pertaining to our younger generation of students and student-athletes.
Getting men to speak up and reach out for help and assistance is one of my passions. Us men need to not suffer in silence or drown our sorrows in alcohol, hang out at bars and strip joints, or get involved with drug use.
Having gone through a recent bout of #depression and #suicidalthoughts myself, I realize now, that I can make a huge difference in the lives of so many by sharing my story, and by sharing various resources I come across as I work in this space.  #http://bit.ly/JamesMentalHealthArticle