Click Here to Read James Donaldson's Incredible Ordeal That Almost Drove Him To Suicide
http://yourgiftoflife.org/
Established in 2019, #YourGiftofLifeFoundation is a new startup founded by #JamesDonaldson. James has made it his life's work to be an advocate and a voice for #mentalhealthandsuicideprevention. He would especially like to bring his message to the youth, namely #students, #student-athletes, and athletic teams.
Organizational Structure
Your Gift of Life Foundation is a #501(c)(3) #nonprofit organization. James Donaldson will serve as the executive director. In addition, a board of directors and an advisory committee will be created to fulfill our foundation's vision and mission.
Spreading Awareness
Our foundation will give James a platform from which he can continue his advocacy. Scheduled professional speaking engagements around the United States is one of his main tasks, with the goal being to bring about awareness to various groups of students, student-athletes, athletic teams, businesses, and associations.
Our Objectives
To Raise Awareness About #MentalHealthandSuicidePrevention
To Raise Money to Contribute to Like-Minded and Like-Hearted Efforts
To Provide Scholarships to Students of Color and International Students Going Into the Mental Health Field. And also for continuing education purposes as well.
To Have James on an Ongoing Basis, Speaking About #MentalHealthandSuicidePreventionIssues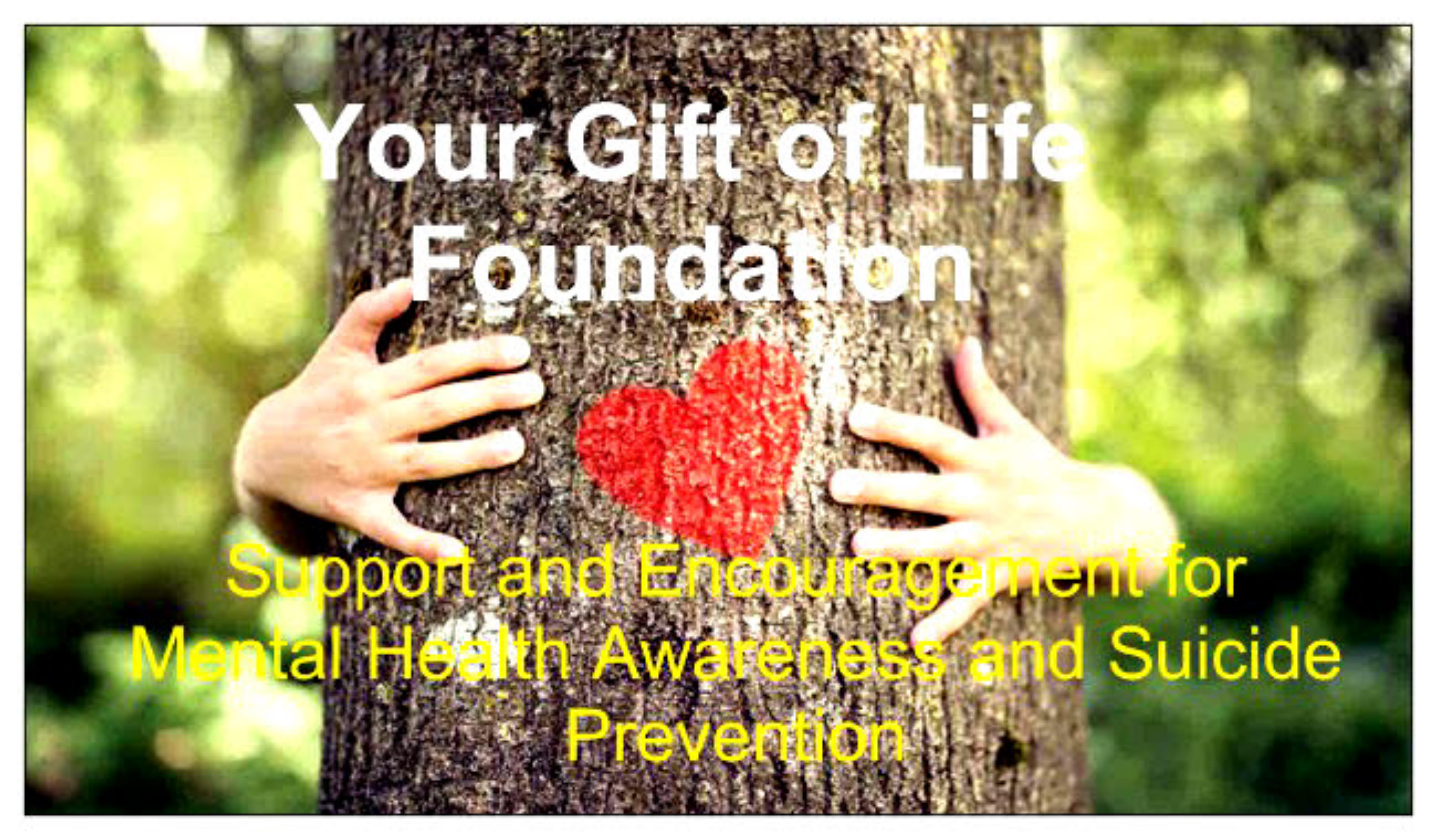 #JamesDonaldsononMentalHealth –


Welcome to the "next chapter" of my life… being a voice and an advocate for #mentalhealthawarenessandsuicideprevention, especially pertaining to our younger generation of students and student-athletes.


Getting men to speak up and reach out for help and assistance is one of my passions. Us men need to not suffer in silence or drown our sorrows in alcohol, hang out at bars and strip joints, or get involved with drug use.


Having gone through a recent bout of #depression and #suicidalthoughts myself, I realize now, that I can make a huge difference in the lives of so many by sharing my story, and by sharing various resources I come across as I work in this space. #http://bit.ly/JamesMentalHealthArticle