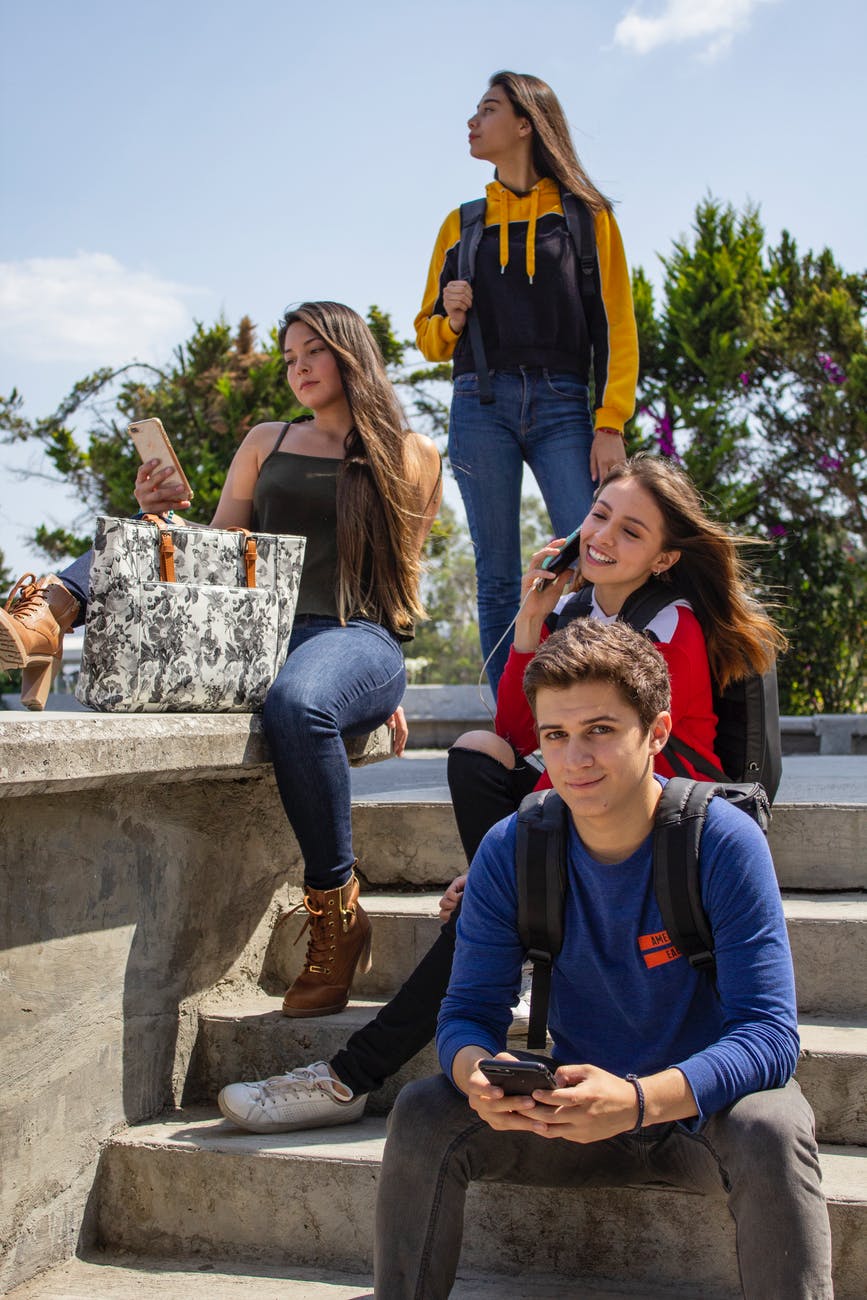 Here's what parents and students need to know ahead of the May 1st college decision date
By
Welcome to our special section, Thrive on Campus, devoted to covering the urgent issue of #mentalhealth among college and university students from all angles
Welcome to the "next chapter" of my life… being a voice and an advocate for #mentalhealthawarenessandsuicideprevention, especially pertaining to our younger generation of students and student-athletes.


Getting men to speak up and reach out for help and assistance is one of my passions. Us men need to not suffer in silence or drown our sorrows in alcohol, hang out at bars and strip joints, or get involved with drug use.


Having gone through a recent bout of #depression and #suicidalthoughts myself, I realize now, that I can make a huge difference in the lives of so many by sharing my story, and by sharing various resources I come across as I work in this space.  #http://bit.ly/JamesMentalHealthArticle
As many parents and students look ahead to National College Decision Day (May 1), it has become more important than ever to choose a school that not only fits students' academic needs but also one that prioritizes and promotes their health and well-being.

Campus counseling centers across the country are overwhelmed with demand from c#ollege #students for #mentalhealth services due to increases in anxiety and depression, help-seeking, and early detection of #mentalhealthissues.

Student health too often becomes a topic of public conversation only when there's a tragedy, such as a student suicide or school shooting. As a society, we often focus on what schools are doing wrong and where they are falling short. And when positive efforts in promoting health on campus are highlighted, the focus is often on physical health exclusively.

However, many schools are doing great work. Each school on this list has taken powerful steps forward towards supporting student #mentalhealth and been recognized for their efforts with Active Minds' Healthy Campus Award. Additionally, these schools are JED Campuses, actively working with #TheJedFoundation (JED) on enhancing #mentalhealth programs, systems, and policies on their campus.

As you are weighing the options before you, consider adding these to your list of questions for schools:


Is student health and well-being written into the school's strategic plan?
Is the campus counseling center centrally located on campus? How easy or difficult is it to find information about #mentalhealth and other wellness services on campus?
Are clinical services accessible (i.e. free or low-cost services; have adequate counselor to student ratios; offer after-hours services; have a triage system in place to ensure students who need immediate assistance receive it; have formal partnerships in place with community providers, as needed, and navigation tools to help students connect with them)?
Does the school have a cross-department committee to address #mentalhealth and/or #suicideprevention?
What student organizations or communities exist on campus for students struggling with their #mentalhealth?
What services and support exist for #students who tend to be marginalized on campus (e.g. students of color, LGBTQ students, #internationalstudents)?
What policies has the school put in place in recent years to support students' #mentalhealth (particularly around cost and insurance)?
For many, choosing the right school can feel daunting, and families may be wondering how to best support their students with the upcoming transition. There are resources available to help in preparing for the transition out of high school and considering what school is the right fit. While no school is perfect, we hope students and families will take comfort in knowing that diverse institutions are making great strides to support student well-being.
About Active Minds
Active Minds is the nation's premier nonprofit organization supporting #mentalhealthawareness and education for #students. Through award-winning programs and services, Active Minds is empowering a new generation to change the conversation about mental health for everyone. www.activeminds.org

Join the conversation on Facebook, Instagram, and Twitter, and find out how to take action with Active Minds here.

About #TheJedFoundation (JED)
JED is a nonprofit that exists to protect emotional health and prevent suicide for our nation's teens and young adults.  We're partnering with high schools and colleges to strengthen their #mentalhealth, substance misuse and #suicideprevention programming and systems. We're equipping teens and young adults with the skills and support to grow into healthy, thriving adults; and we're encouraging community awareness, understanding and action for young adult #mentalhealth.