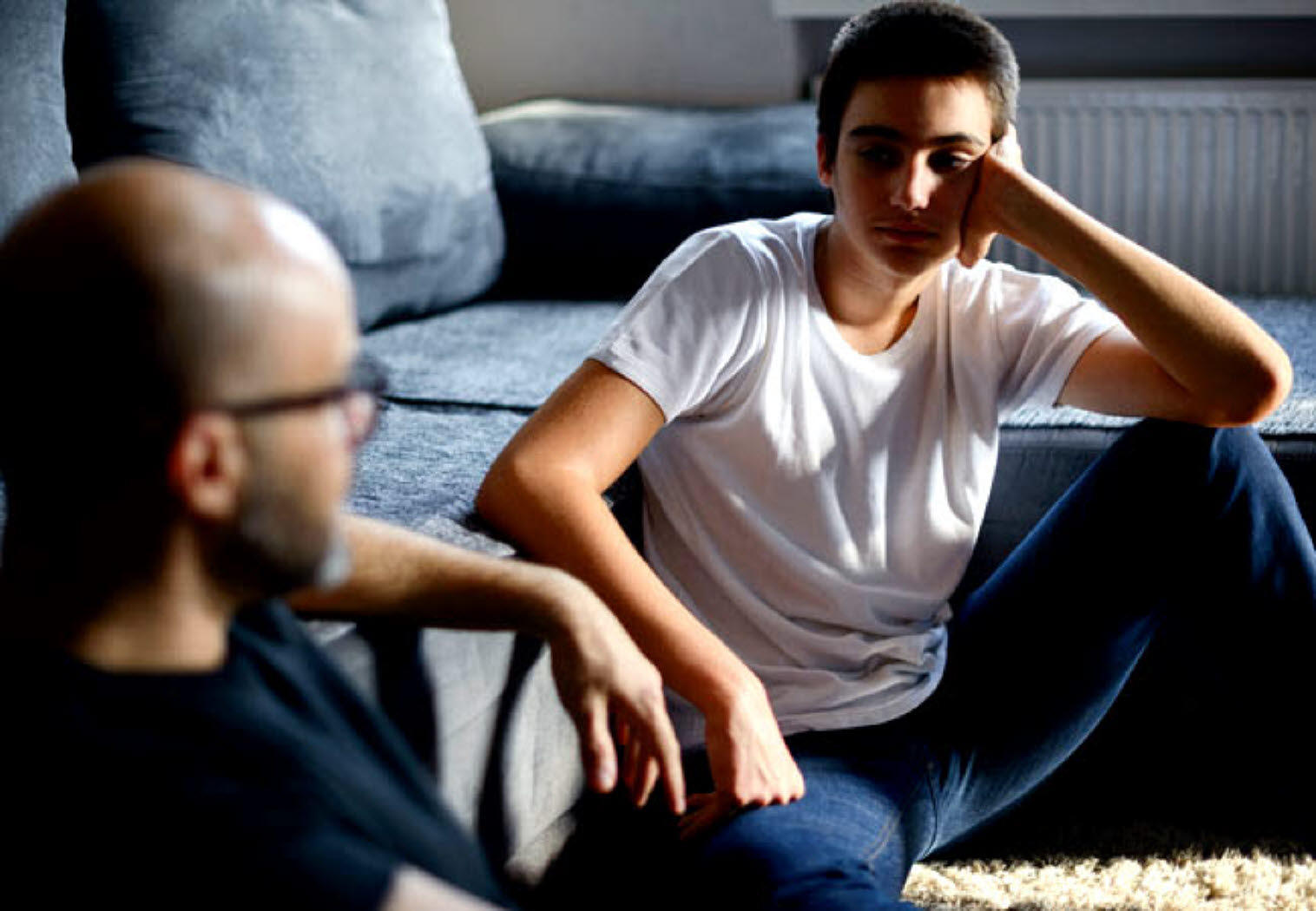 It's back to school season and thousands of students are stepping onto college campuses across the U.S., many of them freshmen who will be living independently for the first time. This group of students belongs to a generation whose members experience higher levels of stress, depression and anxiety than any prior generation, and the pressures that accompany the autonomy of college life can exacerbate these #mentalhealthissues and leave university #mentalhealth counseling centers facing challenges of unprecedented scale.
#JamesDonaldsononMentalHealth –



Welcome to the "next chapter" of my life… being a voice and an advocate for #mentalhealthawarenessandsuicideprevention, especially pertaining to our younger generation of students and student-athletes.



Getting men to speak up and reach out for help and assistance is one of my passions. Us men need to not suffer in silence or drown our sorrows in alcohol, hang out at bars and strip joints, or get involved with drug use.



Having gone through a recent bout of #depression and #suicidalthoughts myself, I realize now, that I can make a huge difference in the lives of so many by sharing my story, and by sharing various resources I come across as I work in this space. #http://bit.ly/JamesMentalHealthArticle
As employers begin to prioritize workplace #mentalhealth, leaders at colleges and universities are looking at how they can do the same for students. According to CDC data, suicide rates among American 15-to-24-year-olds have risen 51% over the past 10 years, attributed to rising levels of #depression and #anxiety among this age demographic.
The proliferation of #mentalhealthissues and #suicide in young people is a modern problem influenced by a range of factors, including issues like harassment and assault, political instability, student debt, and future careers. Considering the scope of the problem, universities have a unique opportunity to advance #mentalhealth for the student population at a particularly vulnerable point of an individual's life. It is critical that universities work together to realize this opportunity and become well-equipped to proactively address #mentalhealthchallenges.
Over the last few years, colleges and universities have ramped up their mental health services to meet increasing demand from students. According to a report by Penn State University's Center for Collegiate Mental Health, counseling center utilization by college students across the U.S. increased by an average of 30-40% while enrollment increased only by 5%. In approximately the same time frame, #mentalhealth counseling center resources that are devoted to "rapid access" services increased by 28%. At the same time, resources dedicated to "routine treatments" decreased by 7.6%, suggesting that students may be less likely to receive long-term care and attention after initial crisis counseling. The same report found that 35.8% of students who seek out counseling services have experienced "serious #suicidalideation," a number that has increased for the eighth year in a row.Today In: Leadership
The above data indicates a surge in the number of students who are experiencing severe #mentalhealthissues and implies that university #mentalhealthservices will become even more strained in the future. Now is the time for institutions to act.
Some colleges and universities are trying to get ahead of the curve by implementing proactive programs to address this growing problem. Schools like Duke University, Davidson College, UCLA, and Rutgers are conducting research involving students' #mentalhealth and innovative treatment approaches. The most notable example of a proactive treatment approach comes from UCLA. Through the UCLA Depression Grand Challenge, a campus-wide initiative, UCLA piloted a new and unique system of care in 2017, referred to as the Screening and Treatment for Anxiety and Depression (STAND) program, that offers screening, tracking and treatment to all students for #anxiety, #depression and suicidality. In addition to its comprehensive approach, what's unique about the STAND program is that the assessment is instant with seamless routing to the appropriate level of treatment; the proactive outreach to individuals who exhibit signs of #suiciderisk; and the continuous tracking of participants' symptoms and behaviors so treatment can be adapted.
PROMOTED
In addition to uncovering the underlying causes for students' #mentalhealthissues, many schools are finding ways to provide access to resources in ways that best fit the organization and the needs of their student body. For example, Davidson and others are turning to an external service, Therapy Assistance Online, for students with less severe cases of #depression and #anxiety to retain capacity for the most severe cases on-site. Other campuses have chosen to focus on particular #mentalhealthissues, such as substance abuse; for instance, Rutgers has pioneered on-campus Recovery Housing, which hosts students who are recovering from alcohol and drug dependence in a supportive community. Another method, demonstrated by dozens of universities across the country, seeks to match needs with existing resources through a platform called YOU at College. Still others aim to reduce #stigma by focusing on knowledge barriers; an example of this approach is seen at Drexel, where the campus is now peppered with #mentalhealth screening kiosks that offer screenings and connect students with existing resources.
Well being and good #mentalhealth should be ingrained in the culture of every college campus, and it is up to all of us to find ways to make this happen.