Britt Shunn-Mitchell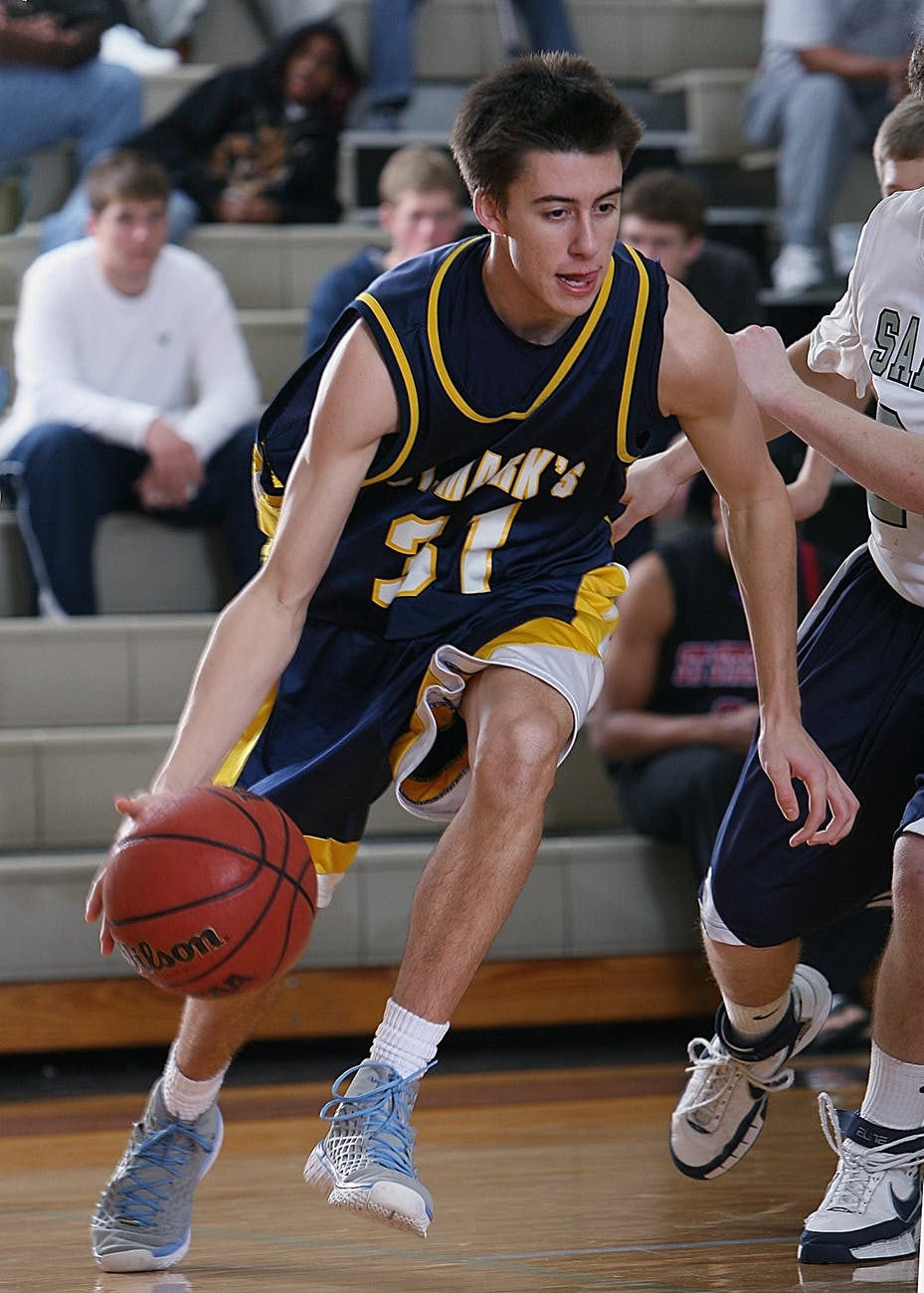 Staff Writer

Content warning: This article discusses #suicide.
An exercise and health science major, McGonigle decided to address #men's #mental #health and #suicide as his senior thesis topic after losing a close #male friend to #suicide during his first year of college. Unfortunately, McGonigle's loss is all too common—in a 2019 survey by the #AmericanCollegeHealthAssociation, eight percent of 19,000 college-aged #men considered #suicide in the past 12 months, and three percent seriously considered #suicide in the last two weeks. Additionally, McGonigle states that "young #men ages 20-24 are twice as likely to die by #suicide as young #women."
One of the biggest risk factors for #suicide is #mentalillness and, in particular, #depression. Further statistics from the American College Health Association found that almost 50 percent of the 19,000 college-aged males self-reported experiencing moderately severe or severe #depression.
Given these statistics, it is scary to know that #men are the smallest population on college campuses seeking psychological treatment. Only 16 percent of men have received #mentalhealthservices from their college, and only 32 percent have received off-campus #mentalhealthservices, according to the American College Health Association.
#JamesDonaldson notes:

Welcome to the "next chapter" of my life… being a voice and an advocate for #mentalhealthawarenessandsuicideprevention, especially pertaining to our younger generation of students and student-athletes.

Getting men to speak up and reach out for help and assistance is one of my passions. Us men need to not suffer in silence or drown our sorrows in alcohol, hang out at bars and strip joints, or get involved with drug use.

Having gone through a recent bout of #depression and #suicidalthoughts myself, I realize now, that I can make a huge difference in the lives of so many by sharing my story, and by sharing various resources I come across as I work in this space. #http://bit.ly/JamesMentalHealthArticle
Discovering these stats while writing his thesis only compounded McGonigle's feelings of loss for his friend, driving him to want to address this lack of help-seeking behavior in his peers. McGonigle explained, "The whole point of this event is to address how challenging it can be for men to acknowledge vulnerable feelings and to reach out for help— ideally, I hope to encourage young men to pursue counseling at the Bishop Wellness Center."
However, McGonigle recognizes how difficult this goal can be. That is why he will ask all members of the crowd to reach out to one of their male-identifying friends. He said, "Not only will this help normalize the conversation of #mentalhealth, but it will let their friend know whether they need it or not— they have someone who is ready to help."
Another way he explained this was through the analogy of weight lifting: "When benching or squatting, it's nice knowing your spotter is paying attention, ready to help if need be. So by reaching out to one of their male -identifying friends, you are, in a way, making sure their #mentalhealth spotter is ready to help."
An organization McGonigle partnered with for this event is the #DamWorthIt campaign from #OregonStateUniversity. This was the first student-led organization to address #college #athletes' #mentalhealth by using the platform of sporting events. Created by two former OSU #athletes who lost a friend and fellow #college #athlete to #suicide, their organization wanted to recognize how intense the physical and psychological demands placed on college athletes are.
As a former two-sport college #athlete himself, McGonigle completely agrees. He added, "As an #athlete, it can be hard to express feelings of vulnerability, as being strong and learning how to persevere are vital characteristics to being a top competitor. But this mentality will only translate to issues when it comes to #mentalhealth."
McGonigle said: "#Mentalhealth concerns are not just about #mentalillness. Regardless if someone does or does not have a #mentalhealth condition, every one of us will face hard times." In those dark moments, McGonigle wants everyone to know it doesn't make you weak or any less of a #man to show feelings of vulnerability or to ask for guidance.
The event will be held at Sparks Athletic Center during the men's #basketball game on Feb. 22 at 6 p.m.
Bishop Wellness Center: 503-370-6062
Walk-in Hours: Monday-Friday 11:30-12:30
WU Talk: (503) 375-5353
Psychiatric Crisis Center: (503) 585-4949
#NationalSuicidePreventionLifeline: 1-800-273-8255
bemitchell@willamette.edu