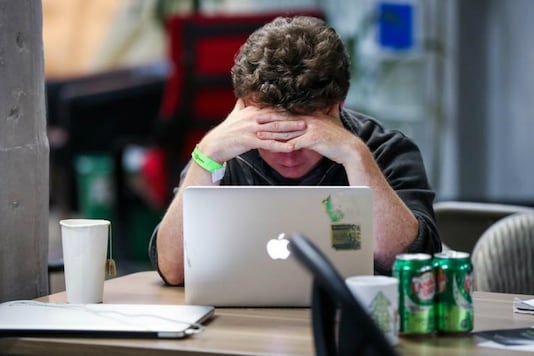 Actor #SushantSinghRajput's #suicide has once again unboxed the conversation around #mentalhealth and once again we are falling in the old patterns.
#JamesDonaldson notes:

Welcome to the "next chapter" of my life… being a voice and an advocate for #mentalhealthawarenessandsuicideprevention, especially pertaining to our younger generation of students and student-athletes.

Getting men to speak up and reach out for help and assistance is one of my passions. Us men need to not suffer in silence or drown our sorrows in alcohol, hang out at bars and strip joints, or get involved with drug use.

Having gone through a recent bout of #depression and #suicidalthoughts myself, I realize now, that I can make a huge difference in the lives of so many by sharing my story, and by sharing various resources I come across as I work in this space.  #http://bit.ly/JamesMentalHealthArticle
News of actor #SushantSinghRajput's death on this Sunday afternoon came as a sudden shock. The 34-year-old actor was found dead at his home in Mumbai and initial reports suggest that it was a case of #suicide.
Sushant started his acting career from TV drama Pavitra Rishta and with his talent, he soon made it to the Bollywood. He gave some of the hit movies like Kai Po Che, MS Dhoni the Untold Story, Shuddh Desi Romance, etc.
Soon after the report of his death, the conversation around #mentalhealth started on #socialmedia as people found it difficult to wrap their heads around the fact that a young successful actor could end his life. In fact, '#Depression', after Sushant Singh Rajput, is trending on Twitter.
Unfortunately, it is perhaps also the only time #socialmedia is talking about #suicide, #depression and #mentalhealth. It's usually, a fleeting conversation.
The fact is that Sushant did end his life, no matter how successful, how young or how promising. He was going through something so gruelling that ending his life seemed easier than living it. On the face of it, all was okay in his life, a young talented actor with some hit movies in his kitty, but beneath the clam surface, was tumultuous #mentalhealth.
His death has reignited the conversation on #mentalhealth but with the same old patterns. There are those who are sad and empathise. Then there are those who ask WHY. Then there are those who have suggestions on how to deal with failing #mentalhealth. "Call a friend, speak, ask for a hug."
Only if it had been that easy.
Here is one author who explained it to us all as to how "pick up the phone" is not the solution in #mentalhealth.

An activist too pointed out at what is missing in our conversations on #mentalhealth and #suicide.
"We know so little about the suffering of the happiest person in the room", this line from one of the tweets sort of sums up the situation.

A lot of people also cited his latest film 'Chichore' which had the message that #suicide is not the solution. There were many who found irony in this fact, but what they act on screen is not a reflection of their personal lives and situations.
Reach out, help, take care is now resonating on #socialmedia. #Mentalhealth is an issue and has been stigmatised since forever, a thing that cannot be afforded anymore. Each day, it is claiming more and more lives. Jiah Khan, Pratyusha Banerjee are some of the Indian actresses who ended their lives in recent years. In the year 2015, #India recorded 133,623 suicides, an increase of 1.4% from 2014's 131,666 suicides.