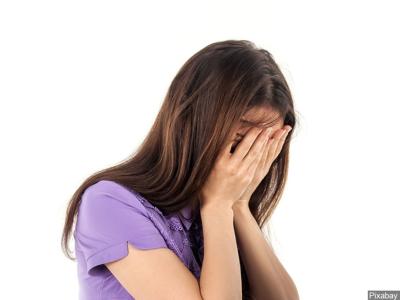 KENNEWICK, WA – It's been a strange year for almost everyone. From all of this stress, kids might find it difficult to deal with.
#Suicide is a hard topic for all of us to talk about. Annie Gabriel with Lutheran Community Services said the more we talk about it, the easier it is to have these conversations.
"About how health impacts us and ask questions about safety, ask questions about #suicide, the more likely youth will be able to come to us or answer honestly when they are having thoughts about #suicide," Gabriel said.
Gabriel said often warning signs of #suicide are extreme changes in behaviors or moods.
"So we want to ask really good questions when we start seeing things out of the ordinary," Gabriel said.
If you see extreme changes in mood, she said you should pay attention.
"So becoming really irritable or sad or depressed or also when you see someone who has a low mood for a long time and suddenly have a bright mood," Gabriel said. "You want to follow-up with them with some really good questions."
#JamesDonaldson notes:

Welcome to the "next chapter" of my life… being a voice and an advocate for #mentalhealthawarenessandsuicideprevention, especially pertaining to our younger generation of students and student-athletes.

Getting men to speak up and reach out for help and assistance is one of my passions. Us men need to not suffer in silence or drown our sorrows in alcohol, hang out at bars and strip joints, or get involved with drug use.

Having gone through a recent bout of #depression and #suicidalthoughts myself, I realize now, that I can make a huge difference in the lives of so many by sharing my story, and by sharing various resources I come across as I work in this space. #http://bit.ly/JamesMentalHealthArticle
When you see behaviors like giving away a prized possession, Gabriel said that is a red flag. She said giving away passwords to #socialmedia accounts is also a warning sign she has recently become aware of.
"If someone dies by #suicide, peers can be in control of their #socialmedia accounts," Gabriel said.
She said you do not have to wait to reach out for support.
"So, they are both in person support or online support or hotline support that someone can reach out to, that we do not have to wait until we are in crisis," Gabriel said.
Her best advice for someone who has thoughts of #suicide is to reach out.
"Let someone know whether it is someone you trust, a friend, a family member or someone from you faith community," Gabriel said.
If you have negative experiences with #mentalhealthservices in the past, Gabriel said try somewhere else.
"I say that #mentalhealthservices are like shoes," Gabriel said. "You have to try them on."
She said sometimes they are not a good fit, but try another "pair of shoes."
"So keep trying, keep reaching out, let people know what you need and help is out there," Gabriel said.
One tangible way parents can support their kids is learning the symptoms and #mentalhealthchallenges. The Lutheran Community Services offers a program called "Youth #MentalHealth First Aid."
Similar to first aid, Gabriel said you can learn how to respond in a medical emergency. You'll also learn the signs and symptoms of #mentalhealthchallenges.