The distress caused by systemic inequalities rooted in caste, gender, sexuality, ableism, heteronormative patriarchy needs to be taken into account in our understanding of #suicide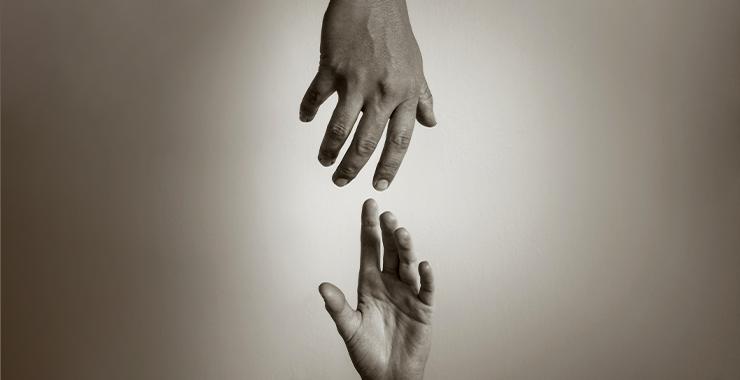 "If there's one thing you need to know about this (#suicide)… to recover from this, you need some people with a bit of understanding. The whole purpose, I suppose, is to understand, isn't it?"
The above lines are from an interview between Roddy, a survivor of #suicide, and Zoë Boden, a London-based researcher and psychotherapist, which are cited in a study into the subjective experience of #suicide and suicidality. This quote describes the impasse in all #suicide research—the fact that research has fallen short, to put it very simply, of fully grasping suicidal behaviour. #Suicide is a highly-scrutinised form of observable behaviour, but it is not well understood as an individual experience. The reason for this gap in our knowledge is that the thought processes associated with #suicide go beyond the theories of living and surviving that are known to us.
India took the revolutionary step of decriminalising #suicide in the much-needed #MentalHealthcare Act, 2017, which established that any person attempting #suicide should be presumed to have been struggling with severe distress. This paradigm shift has been helpful in fighting #stigma, but the enigma around #suicide as a tendency persists. More confusion results from the increasing rates of #suicideattempts amongst people from a wide range of sociocultural and occupational backgrounds.
Despite countless theories about #suicide and having identified the risk factors, we have still failed to comprehend what really drives people to the brink of ending their lives. And we don't fully comprehend what helps some people cope with the situation as well. This was one of the conclusions of an analysis of five decades of #suicide research.
But these gaps and their consequences may also have to do with how #suicide and the person with #suicideideation is viewed medically, legally and publicly. Why is it that we stick to the theory of sole psychological distress instead of encouraging diverse voices, lenses, opinions and experiences, which may further the chance of more accessible measures to combat #suicide?
One reason is ingrained in the language we use to describe the phenomenon, which is highly objective in nature and creates a rush to apply labels on experiences. The pop psychology culture, coupled with misinformation, has pushed terms such as "the final symptom" or "the last choice" and adjectives such as "cowardice" into the #suicide discussion frame. The other reason is that the accountability for #suicide has centred around only the persons who attempt it—as if they had "abetted" themselves and hence must bear the responsibility for "fixing" their psyche.
#JamesDonaldson notes:

Welcome to the "next chapter" of my life… being a voice and an advocate for #mentalhealthawarenessandsuicideprevention, especially pertaining to our younger generation of students and student-athletes.

Getting men to speak up and reach out for help and assistance is one of my passions. Us men need to not suffer in silence or drown our sorrows in alcohol, hang out at bars and strip joints, or get involved with drug use.

Having gone through a recent bout of #depression and #suicidalthoughts myself, I realize now, that I can make a huge difference in the lives of so many by sharing my story, and by sharing various resources I come across as I work in this space.  #http://bit.ly/JamesMentalHealthArticle
"I am a two-time #suicide survivor. During the time of my attempts I was studying in one of the best universities in India, and had good grades. There were no usual reasons for justifying my #suicide. During the second one, I had a non-judgmental friend accompanying me and access to free #mentalhealthcare on campus, but I was amongst the privileged as many campuses do not have such services," said Dyuti Sudipta, a researcher. "Most professionals cannot fathom the distress that stems from inequalities rooted in caste supremacy, gender, sexuality, ableism, heteronormative patriarchy etc. often putting the onus of feeling suicidal on the persons themselves. This is why the mere presence of #mentalhealthservices is not enough," Sudipta says.
Sudipta raises a crucial nuance against the argument that puts the responsibility of #suicide only on the #mentalhealth of the person by pointing at the multiple sources of distress. It is often said that a majority of people who attempt or die by #suicide have had a psychiatric problem but localising the distress onto the person does not end the conversation because there are sociopolitical determinants that pervasively contribute and perpetuate this very distress. This also leaves out numerous persons who did not have a #mentalhealthissues when they ended their lives.
A seminal paper published in the Indian Journal of Psychiatry raises a similar issue while studying farmer suicides by critiquing the very definition of what is and is not a problem of #mentalhealth. It says, "There is a certain folly in suggesting a #mentalhealthprofessional's role; can such a professional go from farm to farm each season that crops fail to offer antidepressants and psychotherapy to farmers whose families face #financial ruin? This is not to say that such secondary and tertiary prevention interventions are useless; rather, it is more important to address the root cause of the problem as a step toward primary prevention."
Being a sociologist, Sudipta refers to the work of Émile Durkheim who wrote one of the most extensive texts on #suicide and its various subtypes that correspond with the social conditions of the individual. "Durkheim busted many classical myths associated with #suicide being either a biological condition and showed that it's actually the culture of a society, the politics, that leads an individual to #suicide. If it was simply was a #mentalhealthissue, this complexity won't exist."
Failure to understand the inner experience of suicidality is inherent in the social and political perception of #suicide which suggests that #suicide can be best comprehended and prevented through a multidisciplinary approach.
"It's a trap for people to believe that they are the problem," says Radhika Sharma, a psychiatric social worker based in Mumbai. "To solely attribute #suicideideation and #suicide to being something that needs to be fixed from within could be us as ostriches burying our head in the sand. If the problem is so multi layered, interventions need to be thought about in a multilayered, multidisciplinary fashion as well," she says.
Sharma talks about looking at #suicide as a response to some external turmoil. "People could be on the margins for many factors—their sexual orientation, work, class, caste, gender, disability etc. The contemplation of #suicide could be a response to the lack of control people feel. They do reach out when they are in pain but they are not met with the language that is supportive and inclusive. Besides, there also needs to be affirmative conversations that begin early at different stages of one's life such as schools and colleges," she says
Systemic changes, integrated with the needs of communities, are of extreme importance when discussing potential measures for #suicideprevention. This includes governance, crime prevention, education, policy-making, and necessary economic changes, each of which are in a constant reciprocal relationship with the public #mental well-being and hence are responsible for the effects they have on it.
The media plays a contributory role in making a multifactorial understanding of #suicide possible. It can both control misinformation and contain harmful portrayals of #suicide, besides adhering to guidelines of sensitivity essential for informed and responsible reporting. Such guidelines have been resourced by the #WorldHealthOrganization at the global level and in India by organisations such as the Center for #MentalHealth Law and Policy.
The phenomenon of #suicide cannot be discussed in the absence of forces that are responsible for its genesis. By inviting dialogue from those with lived experiences and attempting to look at the term—and the issue itself—through subjective outlooks and narratives we can confront the truth. The fact remains that #suicide is more socially oriented than simply a factor of one's biology. Suicidal thoughts do not emerge in a vacuum and hence their amelioration may not work as efficiently if they are seen as "treatments of pathology".
The author is a #mentalhealth activist and writer pursuing a masters degree in clinical psychology. His work covers the intersection of mental health and psychiatry with sociopolitical issues and human rights. The views are personal.